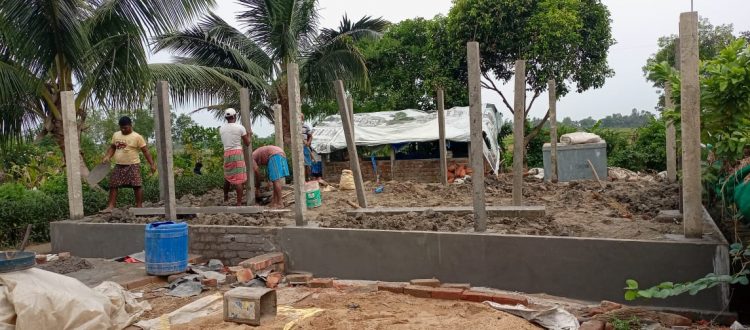 Mukti is Constructing Two New Classrooms for Purba Sridharpur MSS Students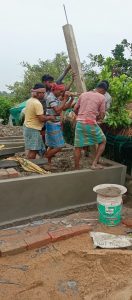 Mukti has started constructing 2 new classrooms for the students of Purba Sridharpur MSS (Mukti Support School). Due to the growing number of students, it has been very difficult to accommodate 150 students. Some more classrooms are needed. Mukti is constructing the classrooms so that students can do their classes with ease.
Two classrooms of 14 by 12 feet are being constructed. There will be a 6' verandah in front of the two rooms. The ceilings of the rooms will be covered with straw and tin will be laid on them. 1 mason and 2 laborers are working at the site.
Soon these rooms will be opened for the students to resume their classes on a permanent basis. Temporally they are doing their classes under the shades of the trees of their school premises.