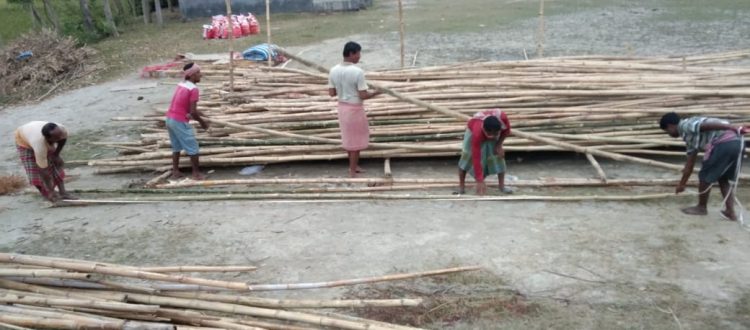 Mukti is Constructing Model Houses in Purba Sridharpur
Mukti is constructing 3 model houses at PurbaSridharpur, model village. These houses will be the model housesfor the villagers and can stand strong against any forceful powers of the nature such as the recent super cyclone Amphan.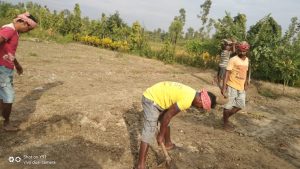 The buildings will be made of bamboo, concrete, wood and straw. This will be a two stored building. There will be 2 rooms, one kitchen and one toilet in each building. Each of the buildings will be of threedifferent architectural patterns.
Mukti has selected Mukti Library compound for the setup of the buildings. At the beginning Mukti will use those buildings as Mukti office for various projects. In future Mukti will build such more houses in model village according to people's interest.
At present 6 workers are working at the site. Mukti will provide 50% money and 50% grocery to the masons who are involved in constructing those houses.