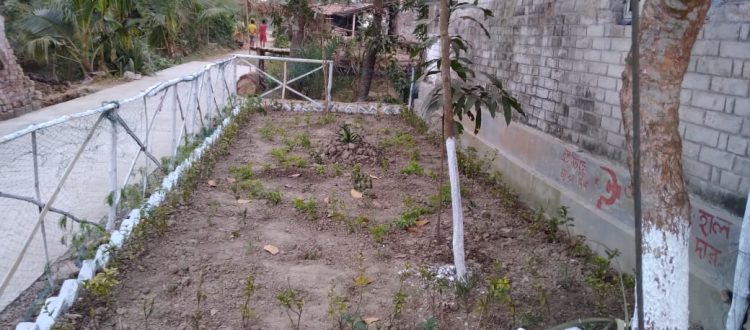 Mukti is Brightening up Roadside Individual Houses of Mukti Gram with Flowering Plants
For last two months, Mukti has taken an initiative to beautify Mukti Gram with bright colors by planting flowering trees as roadside plantation project. The venture of Mukti has become so successful that a number of individuals prefer to bring colors to their home.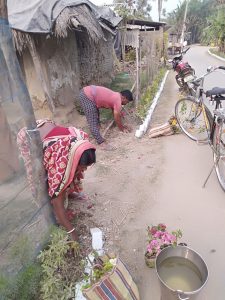 Mukti aimed to beautify 1.9 Km. road stretch. While the work was going on, some interested villagers came to Mukti and expressed their desire that they want to beautify their houses. Respecting their interest Mukti started coloring their houses with different flowering plants.
At first the workers landscaped their entrance area with brick design and planted Rangon, Salvia, Duranta, Dampata Croton, White Chita with various types of Patabahar plants for making hedges. Inside the garden area they planted Bougainvillea, Rangon, Jampata, Jamchiruni, Furcaria, Thuja, Hibiscus, Katchapa, Alconia, Keya, Merigold and Cosmos. Till date Mukti has decorated 20 such roadside houses.
14-16 MCDF members along with other interested villagers are engaged in planting and nurturing the trees. They are all working under "Food for Work" project.