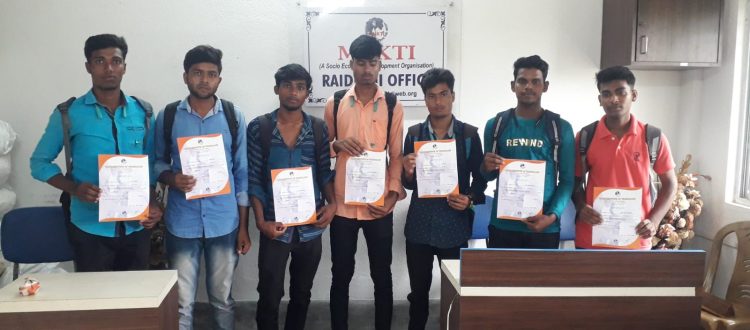 Mukti Felicitated the MIT Students of the Session 2020-21 with Certificate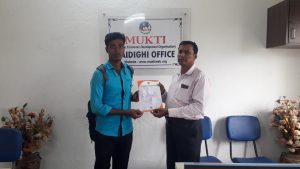 On 3rd June 2022, Friday Mukti has felicitated the MIT (Mukti Institute of Technology) students of the session 2020-2021 on the successful completion of their course. The certificate distribution ceremony has been held at the MIT center, Mukti Raidighi Office in the presence of Mr. Sauvik Paria – Project coordinator of MIT, Mr. Pushpendu Khatua- a teacher of MIT and Mr. Raghunath Bairagi – Project coordinator of MCDF.
21 qualified students of the session 2020-21 have been awarded the "Certificate of merit" on MCAM (Mukti Certified Account Management) and MCDPO (Mukti Certified Desktop Publishing Operator). Among these 21 students, 5 are female students. Each of them has scored brilliant marks.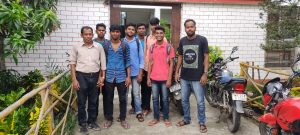 Due to the Corona pandemic, the center has been closed for the past two years, which prevented Mukti from conducting the examination at the right time. After the re-opening of the center on 21st October 2021, regular classes have been provided to the students of the session 2020-21to complete the course. After completing the course Mukti conducted the examination and provided certificates to the qualified students.
Mukti is proud of the MIT students as they remain focused on their studies and proved themselves as deserving candidates for the certificate.
Mukti congratulates the students and wishes for a brighter future.