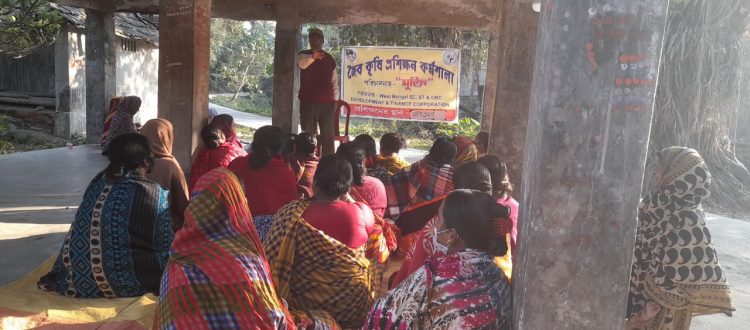 Mukti Empowered 726 Women Farmers by Involving Them in Organic Farming Training in the Month of January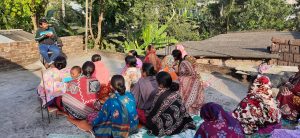 To empower women and to promote gender equality in the field of agriculture, Mukti started to train MCDF members from the month of December. Women are the major stakeholders in organic agriculture, precisely because they are the worst victims of chemical farming.
To motivate them to opt organic farming Mukti in association with "AID" planned several training sessions for them in January. 726 SHG members from 3 Blocks participated in the training program. The number of the participants is announcing the success of the endeavor taken by Mukti.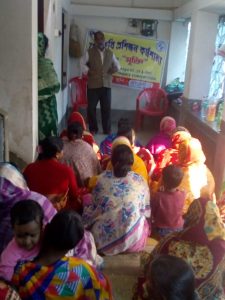 Along with theoretical input on Indigenous seeds, different natural fertilizers, natural pesticides; trainers discussed with practical demonstration.
Following points were discussed
Preparation of different organic fertilizers.
Application of organic fertilizers in the field.
Maintaining the field organically.
Procedure to maintain /handle the post harvest product naturally.
Village Name
Gram Panchayat
Block
Number of Participants
Paschim Debipur, Uttar Debipur,

Debipur Satkari, Debipur Rathtala

Debipur
Jaynagar I
196
Katlapara, Sudhadaser More, 27 No. Lot
Radhakantapur
Mathurapur II
392
Koutala Bamuner Chawk, Istaronpur, Koutala Tentultala,Ulubati (Koultala), Madhya Bayagadhi,Pakurtala
Koultala
Kashinagar, Sankar Purakait Chawk
Khari
Surendranagar, Kuyemuri Halderpara,
Kuyemuri Rathtala, Kuyemuri Purbapalli
Herembogopalpur
Patharpratima
138
19 Villages
5 GPS
3 Blocks
726
The increased cost of conventional farming couples with environmental and health issues are causing farmers to gradually shift back to organic farming. Mukti welcomes them all and in future also Mukti will arrange such training sessions for them.