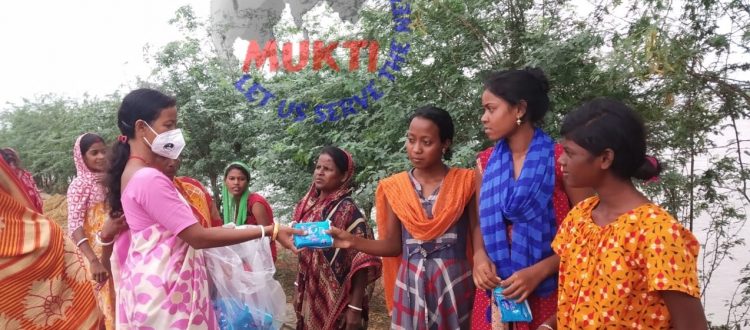 Mukti Distributing Sanitary Napkins as Essential flood Relief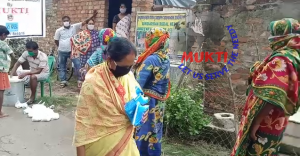 As a part of post-cyclone restoration measures, Mukti is distributing free sanitary napkins to all households in Sundarban and will continue to do so. Through the distribution program Mukti is ensuring the health, hygiene and dignity of women and girls in this critical period.
At this critical time adolescent girls and women with limited mobility to purchase sanitary pads are left without a choice, and they are forced to adopt unhygienic alternatives during their period.
Mukti while understanding their difficulties started sanitary napkin distribution program. At the very initial stage the program had started in Mathurapur II Block. Very soon Mukti will start to distribute sanitary napkins in other blocks too.
| | | | |
| --- | --- | --- | --- |
| Village Name | Gram Panchayat | Block | Number of Beneficiaries |
| Purbasridharpur | Nagendrapur | Mathurapur II | 180 |
| Dakshin Kankandighi | Kankandighi | Mathurapur II | 175 |
| Uttar Kankan Dighi | Kankandighi | Mathurapur II | 175 |
| Kumrapara | kumrapara | Mathurapur II | 72 |
| Nandakumarpur | kumrapara | Mathurapur II | 80 |
| Sona Khali | Ramchandra khali | Basanti | 40 |
| Garan Bose | Bharatgarh | Basanti | 10 |
| Charane Khali and Harbhangi | Uttar Mokamberia | Basanti | 30 |
| Redokhali, Naliya khali and Madhukhali | Itkhola | Canning | 40 |
| 12 Villages | 7 GPs | 3 Blocks | 802 |