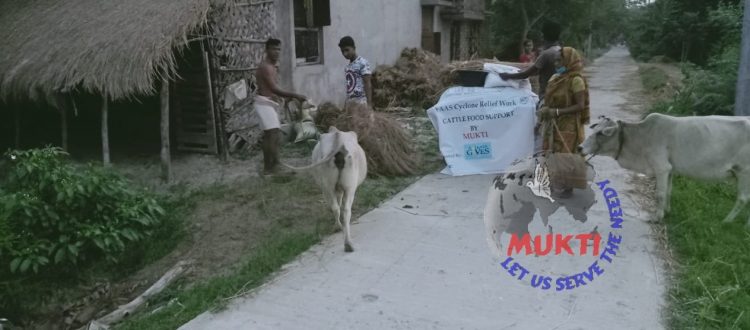 Mukti Distributing Animal Fodder to Feed the Livestock of the Villagers
The loss or harm of livestock during any natural disaster like cyclones and floods disrupts the livelihoods of affected households and has long-term effects on both their current and their future income. Livestock are unable to find adequate fodder and grow weak and die from malnutrition or disease.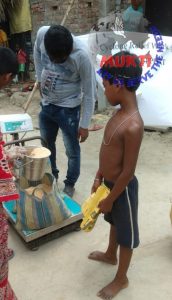 After the severe cyclone Yaas the availability of supplementary grain and fodder in Sundarban has decreases. Saline water has burnt the grasses. Mile after mile there isn't any sign of grass. The animals were hungry for a couple of days. The owners were clueless on how to provide food to their livestock.
In order to protect and rebuild the key livestock assets among crisis-affected communities Mukti and "Kolkata Gives" came out with a new initiative to distribute animal fodder in the most affected areas. The Initiative had started from 4th May, 2021.
3 kg animal fodder and 7 bunches hay were assigned for one cow. One cow equivalent food was planned for five goats. Food had been given according to the number of animals of the owner.
Village Name
Gram Panchayat
Block Name
Number of Beneficiaries
6 No. Sonkhali,
Ramchandrakhali
Basanti

150
Harbhagi and Choranekhali
Uttar Mokamberia
Redokhali, Madhukhali
Itkhola
Canning
200
Bangheri
Nagendrapur
Mathurapur I
69
6 Villages
4 GPs
3 Blocks
419