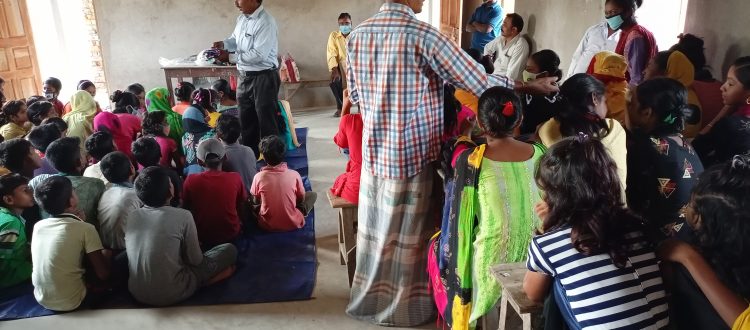 Mukti Distributed Masks to the Students of Purba Jata MSS
As an awareness campaign on the importance of wearing face masks during this pandemic situation, Mukti distributed free masks to the students of MSS.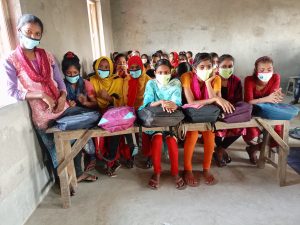 The event was attended by the Panchayat member Mr. Astik Sarder, Mr. Nepal Halder, Mukti teachers, 132 Students of MSS and their parents. It was advised to the parents to send their children for classes wearing masks. The students were instructed to wear the masks properly to avoid the spread of the infection. The move has been a part of the safety measures for the school going children.
Mukti will continue to distribute masks to the other MSS students in near future.