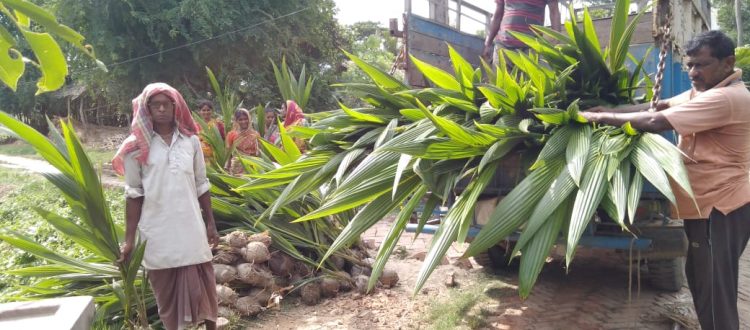 Mukti Distributed Coconut and Dragon Fruit Saplings to the MCDF Members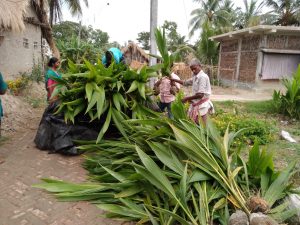 Mukti to save Sundarban from the super cyclone and the conjugated tidal surge has distributed 5,200 coconut and 5,200 Dragon fruit saplings free of cost to the 6 MCDF (Mukti Community Development Fund) branch members. Coconut trees can prevent thunderstorms, lightning, soil erosion and maintain the natural balance. Even the coconut tree is a lucrative crop.  The rhizosphere of coconut is the survival ground of a variety of microbes that improve the fertility of the soil. The natural environment of the Sundarbans and the saline water of this soda soil give good yield to the coconut trees. The soil of Sundarban is very much suitable for coconut cultivation. Dragon fruit grows well even in salty soils. This fruit is beneficial for health as well as gives long-term yield if cultivated with care.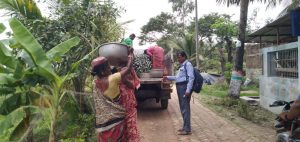 The occurrence of the frequent cyclones and the tidal surges break the river embankment and flood the villages with saline water. The villagers of Sundarban have realized the importance of planting trees for their own existence. The women of the villages, MCDF members have come forward to save their villages by planting these trees.
| | |
| --- | --- |
| Branch Name | Number of Coconut |
| Purna Chandrapur | 1250 |
| Herembogopalpur | 700 |
| Kultali | 1000 |
| Pathar Pratima | 1000 |
| Sonatikari | 750 |
| Laxmi Narayanpur | 500 |
| 6 branches | 5,200 |