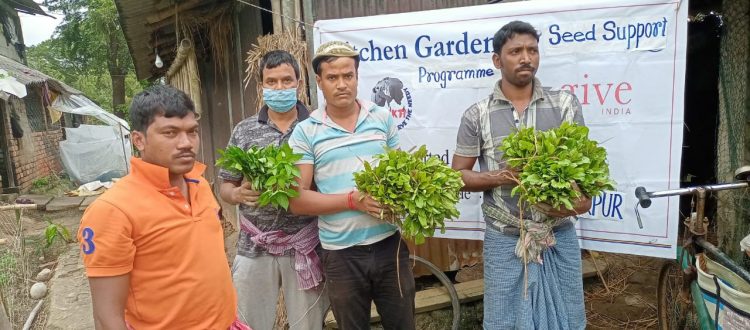 Mukti Distribute Winter Vegetables Saplings to the Aboriginal Families
Starting from 15th November 2021, Monday till date Mukti has distributed 5 varieties of vegetable saplings of Chili, Beetroot, Cauliflower, Turnip, and Tomato to 2000 landless aboriginal families at Nagendrapur and Kankandighi GP under Mathurapur block II. Each family has been provided Chili – 10, Beetroot – 20, Turnip – 20 and Cauliflower – 15 –a total 65 number of saplings.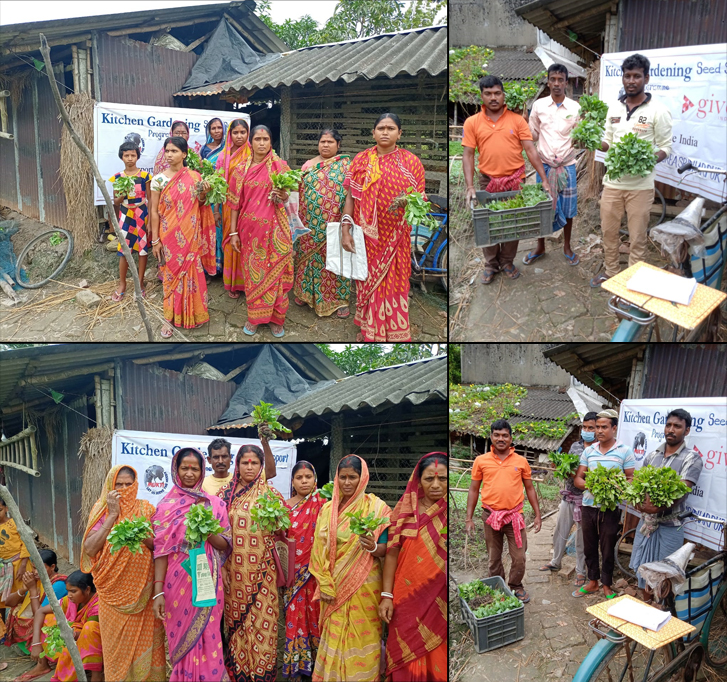 Mukti and "Give India" are working together on this initiative. Mukti is proud to have faithful supporters like "Give India". Mukti expresses gratitude for providing the funds that Mukti needs to make a difference in the lives of the 2000 aboriginal families.
The main objective of this program is to meet the nutritional deficiencies of indigenous families.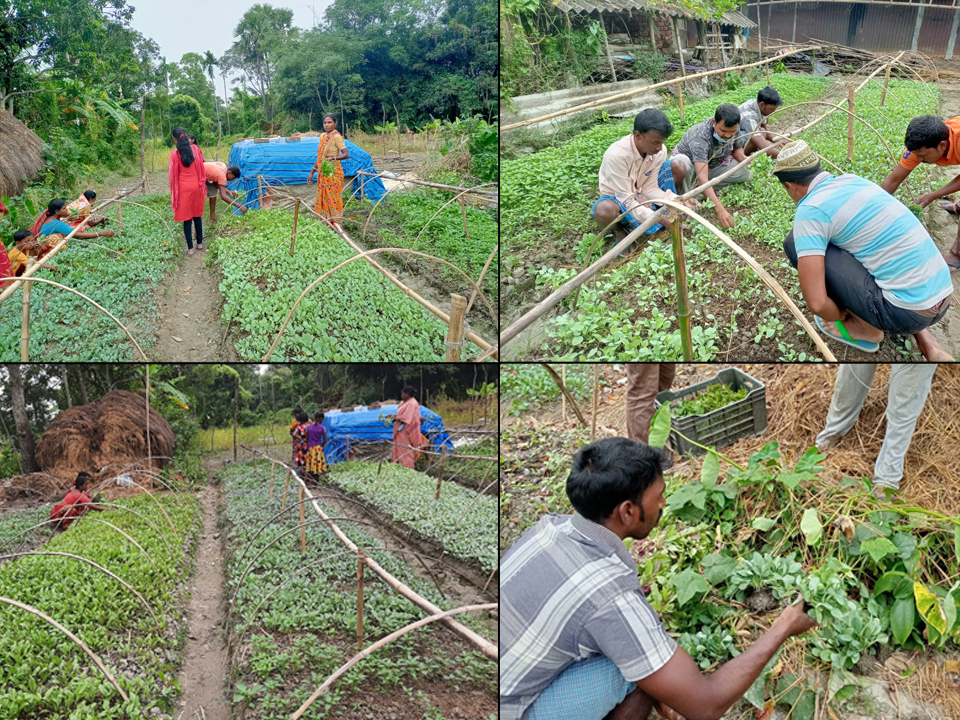 Mukti has been distributing vegetable saplings for the last three years. Mukti used to buy these saplings from the market and it would have cost more. So, this year Mukti has decided to cultivate saplings in its own garden and distribute them. To that end, Mukti has set up a kitchen garden at the home of a farmer in Mukti Gram and has produced about 1,40,000 saplings.
Mukti hopes that the vegetables produced from these vegetable saplings will make up for their nutritional deficiencies. Their cost will be saved as they do not need to buy winter vegetables at a higher price from the market.