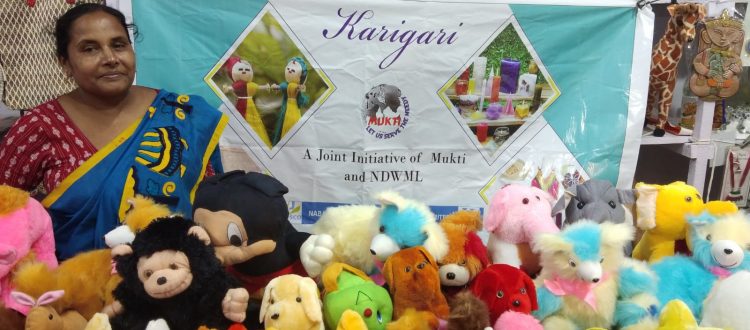 Mukti Craft Opened Stall at Salt Lake Handicraft Fair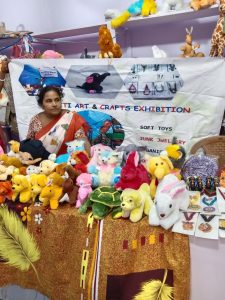 "Mukti Craft" has participated in the West Bengal Hasta Shilpa Mela 2022, a handicraft fair in Aikatan, IA-190, Sector III, Salt Lake City, Kolkata 700097. Organized by the micro, small and medium enterprises and textile department, the fair has been started on 16th July and will continue till 4th August 2022. Every day the fairground is open for visitors from 2 pm to 8:30 pm.
Soft toys, far items, different types of jute items and ornaments made of organic items made by skilled women artisans trained by NDWML (Naba Diganta Water Management Limited) at Mukti Jatragachi Center are being sold at this fair. On behalf of "Mukti Craft", Ms. Susama Mondal has participated in the fair.
The women trainees of Mukti Jatragachi center have prepared beautiful handicraft items by using colorful far, jute etc. The products are easily washable, baby-friendly and non-toxic. Visitors from different parts of Bengal are coming every day to visit the stall. To date, Mukti Craft has earned Rs. 5,000 by selling the items. The earned money will be used for the development of the center and to support the women beneficiaries.