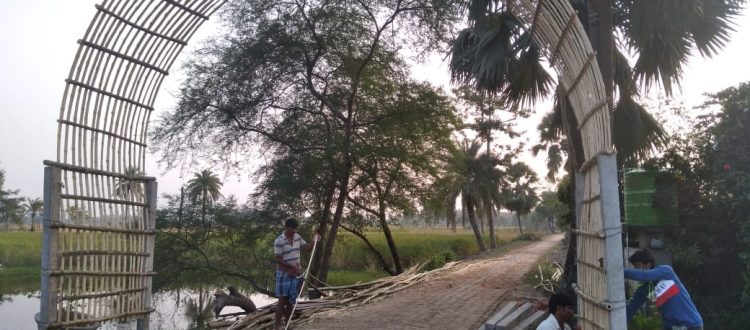 Mukti Constructed an Entrance Gate at Mukti Library
Mukti has constructed an entrance gate to Mukti Library at Mukti Gram. The work starts from 25th November 2021, Thursday and it takes three days to complete. The gate has been constructed on the main road near Ramakrishna Bazar, 1 km away from Mukti Library.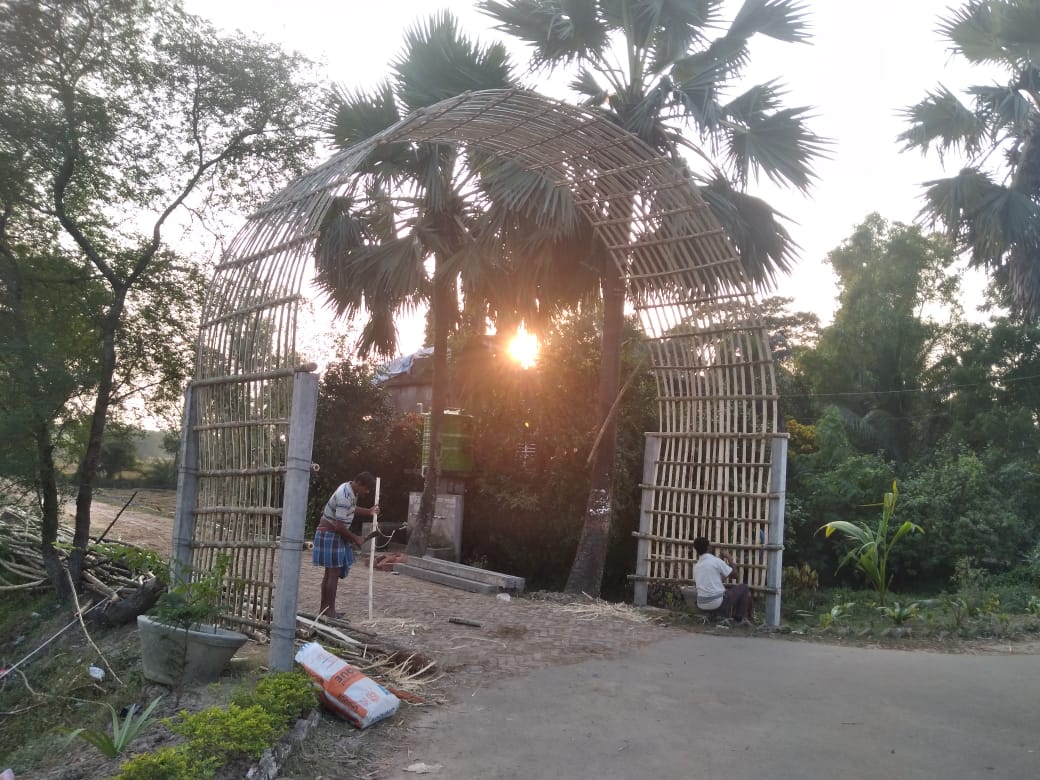 This gate is made entirely of bamboo. The height is- 25 feet and the width is – 20 feet. In the future, the arch-shaped gate will be decorated with climbing flower shrubs. Climbing flower shrubs like American beauty, Butterfly Pea (Aparajita), Madhobilota will be used.
3 workers worked under "Food for Work" to complete the gate.