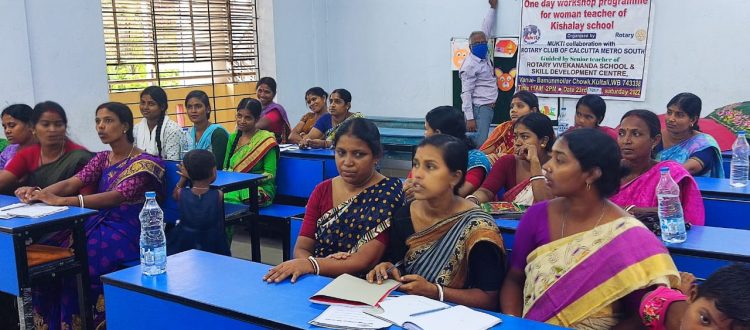 Mukti Conducts 3rd Phase of Kishalaya School Teachers Training Program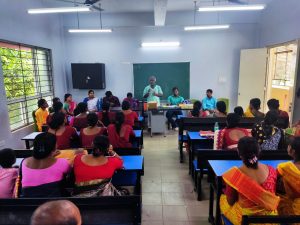 The third part of the one-day Kishalaya school teacher's training program has been organized by Mukti on 23rd July 2022, Saturday at Bamunmolla Chawk, Kultali. Mukti in association with the "Rotary Club of Calcutta Metro South" has been organizing skill development training since May 2022. 12 Kishalaya school teachers have attended the program. The training has been guided by the senior teacher of "Rotary Vivekananda School & Skill Development Center". The timing of the training session has been scheduled from 11 am to 2 pm.
The teachers are getting benefited through these training programs. They are learning to improve their educational skills, overall organization, time management, technical knowledge and learning better ways to motivate the students.
Along with subject-based education, this session emphasizes teaching them value education. The teachers are instructed to make the pupil aware of value-added education. They have been provided some preliminary concepts of value education –
Students must learn to love their juniors.
They must respect their elders.
They must engage themselves in social services.
They have to stand by the side of the helpless.
Learn to understand the importance of time.
We should worship our country as our mother.
To develop good manners among ourselves
Value education teaching will help them to stronger their mental health.
They will be attentive to their studies.
The creative skills of the students will be developed. They will feel interested in sports or drawing.
There will be no evil spirit in them.
They will focus on reading story books or rhyme books.
They will respect their elders and love their juniors.
They will learn to respect their teachers.