Mukti Conducted Horticulture Training Program for the Development of Horticulture Nurseries
Mukti assigned the task of providing scientific knowledge on various aspects of horticulture to the MCDF members for the development of horticulture through theoretical knowledge and field demonstrations.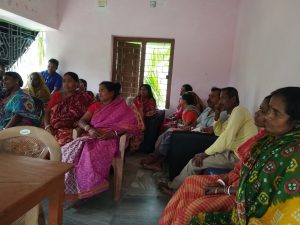 On 20th March, Mukti started the training program on Horticulture at Mukti Library. With the participation of 22 women from horticulture nurseries and three Mukti central gardens, the training class stars at 10:00 AM and ends at 4:00 PM. The trainer Mr. Asis Mondal conducted the training session. He is taking 3 classes in a week.
The horticulture-training program includes garden center training, cutting and colom training (how and when is the perfect time for cutting and colom) and tree nursery training.
Mukti will conduct such training for 2-3 times in a month.