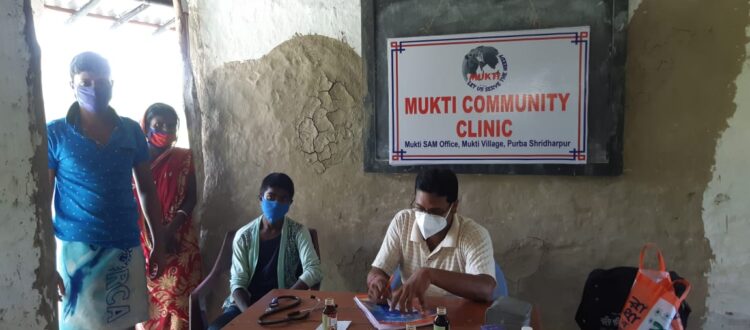 Mukti Community Clinic at Purba Sridharpur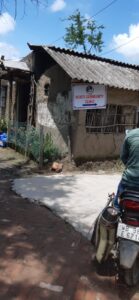 "Mukti Community Clinic" is an initiative of Mukti dedicated to improve access to affordable healthcare and promotion of modern health care methods in rural and under-served communities of Sunderban. "Mukti Community Clinic" is functional since last one month and it's located at Purba Sridharpur (Model Village) under Nagendrapur Gram Panchayat and Mathurapur Block II.
Mukti clinic is open 6 days a week except Sunday. Every day the doctor treats 25-30 patients. The clinic opens at 10 AM and closes at 4PM. Patients have to take prior appointments before consulting the doctor. Appointments are taken per day basis from 8 Am. If the patients list goes beyond 30 they are requested for next day appointments. Patients can consult doctor and get medicines free of cost. If any patient needs doctor care on an emergency basis on Sundays, doctor at once help them.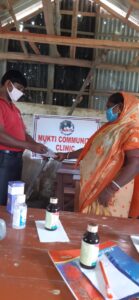 Patients having critical health issues are consulted by specialist doctors through telemedicine service. Every day, on an average of 10 patients are getting benefited through telemedicine service. This allows Mukti to act as an intermediary between the rural dweller and the qualified Medical practitioner in the city. This arrangement provides a critical support to the patients and enables them to do more than they would normally be able to accommodate with the present situation.