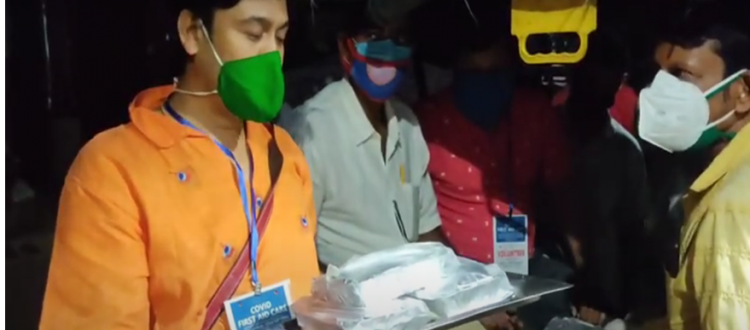 Mukti Cloud Kitchen Reached Katwa to Serve the Covid Affected Family with Healthy Food
Despite challenges in this desperate time, Mukti Cloud Kitchen, and its selfless volunteers are actively engaged in helping those suffering from Covid by providing food, medicine, mask, sanitizers and other necessities. Mukti Cloud Kitchen started its journey at Katwa from 17th May, 2021.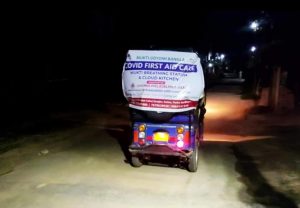 To help the Covid affected family, Mukti Cloud Kitchen in association with "Gharoa Philadelphia" reached at Ronda village located in Katwa- II Block. Ronda village is 22 km far from Katwa.
In this isolated village of Katwa lives the Paja family with 5 family members. Corona had taken away life of one of the members and others were also affected by the virus. They were helpless and were passing their days in dire poverty as they can't go out in search of food. Mukti Cloud Kitchen volunteers provided them homemade organic food for free.
Mukti along with the local club "Sabuj Sangha" and other associates like Udyomi Bangla, Ekchala and Indian medical Rehabilitation Center joined hands together to help the Covid affected families through the "Mukti Cloud Kitchen" initiative. If any such family is suffering from lack of food they may connect the club and volunteers will at once reach at their door step with healthy food hygienically packed. This service of Mukti Cloud Kitchen will be absolute free of cost.
From yesterday Mukti Cloud Kitchen has served 4 families in the locality. In the coming days Mukti Cloud Kitchen will serve more such families.