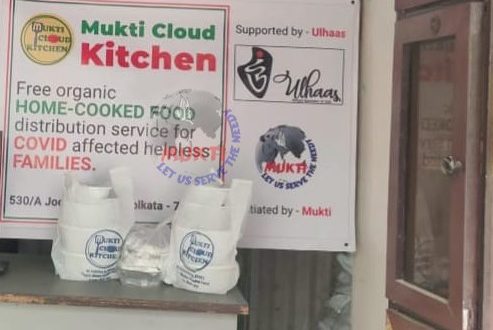 Mukti Cloud Kitchen: in Service of the Covid Affected Families
Mukti, since the inception of the second wave of covid-19 launched a free meal distribution program for Covid patients who are home quarantined and their family members. Under this free meal program, Mukti Cloud Kitchen has fed 135 families by serving free of cost nutrient-rich organic meals to Covid-19 patients at their doorsteps through home delivery.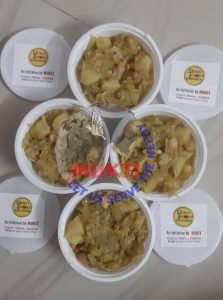 We are grateful to "Ulhaas" for supporting us to provide 541meals to the Covid patients of Kolkata and adjacent areas. Mukti Cloud Kitchen has covered Maniktala, Jodhpur Park, Baranagar, Salt Lake, Behala, Ward No 93, Garia, Baghajatin, Dhakuria, Ballygunge, Tollygunge, Thakurpukur, Dumdum of Kolkata, Howrah and Katwa.
Mukti Clod Kitchen prepares meals to meet the nutrient requirements of the covid patients. The food includes rice, roti, mixed vegetable curry and fish / egg. Also, the food is non-oily and lightly spiced to suit the patients' needs.
Those in need of food only need to place a call on 8585 807 632 and 9696 022 022 six hours in advance. Once the request is received, Mukti volunteers will deliver the food adhering to all the precautionary measures subjected to Covid-19 protocols issued by the Government, at the doorstep of the patient or the family that requires it.
The patients and their family members acknowledged the endeavor of Mukti Cloud Kitchen. They thanked Mukti to save them from starvation and to help them to get well soon by providing them healthy food.