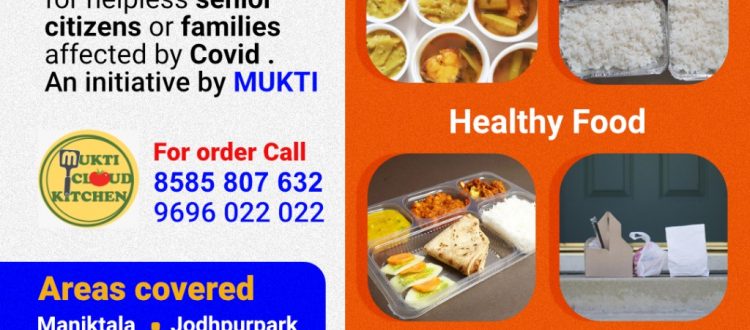 Mukti Cloud Kitchen: Free Food Service for Covid Affected Families
We all are going through a very tough time when we all need each other's help. Mukti through the initiative, "Mukti Cloud Kitchen" serving free organic homemade meals to the needs of the elderly, the families of Covid affected families or those with special needs unable to venture out to buy essential supplies due to the lockdown.
Mukti team of volunteers delivers healthy food with hygienic packing at your doorstep while ensuring there's zero physical contact. You will get rice, sabji, and fish curry for lunch and roti , sabji for dinner. The order must be placed 6 hours in advance. The contact numbers of ordering food are 8585 807 632 and 9696 022 022.
At the very initial stage Mukti Cloud Kitchen starts its service covering Maniktala, Jodhpur, Barnagar, Konnagar, Salt Lake -93 ward and Behala. Soon the service will be available to other places of Kolkata and rural areas.