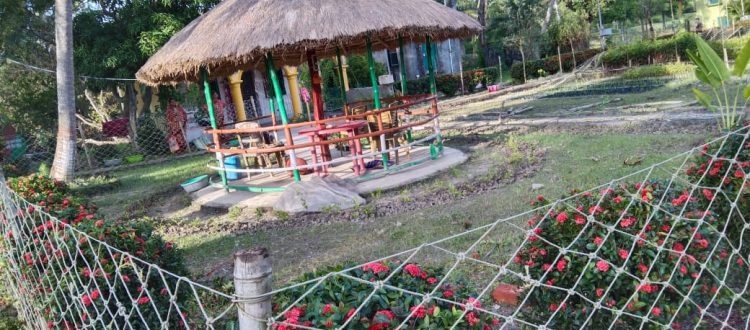 Mukti Beautified the Sundarban Forest Department Office Premises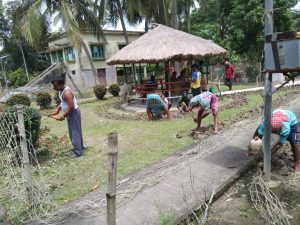 Office gardens are a growing trend nowadays. The advantages of converting some area of office space into natural space with greenery and beautifully designed landscaping not only captures the attention of the visitors but also keeps the environment fresh and energetic. Greenery significantly increases workplace satisfaction in employees, reduces stress, sickness, noise level, heightens self-reported concentration levels, boosts creativity and improves perceived air quality.
On the request of the Sundarban Forest Department Mukti beautifies their office premises with 2,300 flower and Patabahar saplings at Kuyemuri under Herembogopalpur GP, Patharpratima block which makes the premises much livelier and inviting. Mukti workers have created a hedge along the entrance path of the office. The weeds have been pruned and the shrubs are beautifully trimmed. The whole garden area is surrounded by the thread of string.
| | |
| --- | --- |
| Saplings Name | Number |
| Salvia | 1600 |
| Jungle Geranium (Rangan) | 200 |
| Duranda | 400 |
| Hibiscus (Jaba) | 50 |
| Oleander (Karabi) | 30 |
| Thuja Jhaw | 5 |
| Bogenvelia | 15 |
| | 2300 |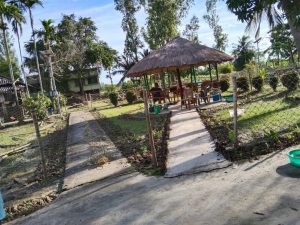 4 workers including men and women are engaged in the beautification work. They are receiving food and labor charges from Mukti through "Food for Work".
The officials of Sundarban Forest Department acknowledged and thanked Mukti for making their office garden a great source of positive energy and enthusiasm for the employees and employers both. The garden will also provide free space for break hours so employees could relax and recharge their nerves for better productivity at work.
Gallery link: https://muktiweb.org/gallery/album/mukti-made-a-flower-garden-at-subdarban-forest-office