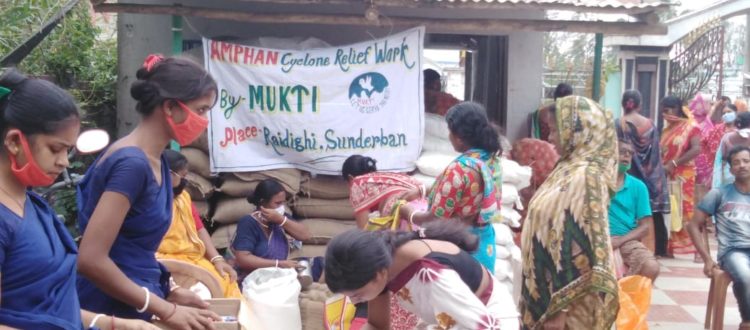 Mukti assists MCDF Women SHG
The weaker section of the society has been badly affected due to the cyclone Amphan. They lost their livelihoods and are in dire straits. Under this circumstance, Mukti a not-for-profit organisation have done a lot of work for them. Mukti organized several relief works to assists the MCDF Women SHG members.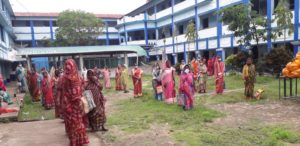 At Radhakantapur Gram Panchayat Mukti distributed relief, in association with "OAK Foundation" and "German Consulate", to the 782 of SHG Women member. Along with grocery items, Mukti also provided 1 packet sanitary napkin, 3 masks and 1 Mosquito Net to each of the Mukti SHG members. This program was held at Radhakantapur Gram Panchayat.
At G- Plot under patharpratima Block, Mukti in association with "Asha for Education" and "Kolkata Gives" stand beside by 320 women of SHG by distributing grocery items.