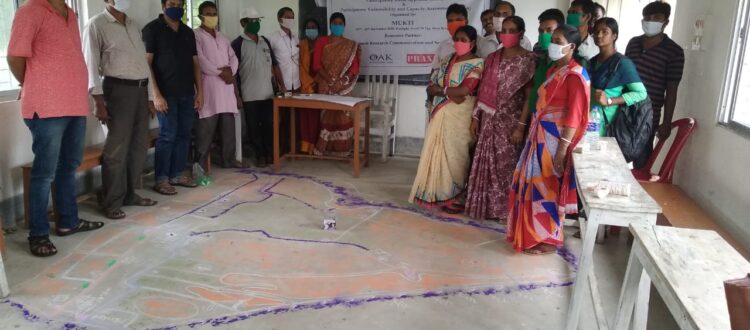 Mukti Along With OAK Organized Training Program on PRA and PVCA at Mukti Raidighi Office
Training on Participatory Rural Appraisal (PRA) and Participatory Vulnerability and Capacity Assessment (PVCA) was organized at the Raidighi office of Mukti between 22nd to 24th September 2020.
The training was supported by OAK. People from DRCSC have organized this training.
Almost 22 participants were present in the training on each day. They were the OAK project staffs of Mukti and Project Coordinators of the other existing projects along with the women leaders from the MCDF groups.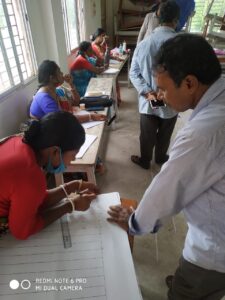 The training process contributed on the following:
Tapping the natural, physical, financial and human sources for the village development
Enhancing understanding about the social issues like human trafficking, unsafe or forced migration, early child or forced marriage, education, gender based discrimination and violence.
Enhancing orientation about the village problems such as sanitation, drinking water sources, electricity, transport etc. for the village development
.         Identifying vulnerable household vis-à-vis the vulnerability factors.
Designing suitable solutions to the specific problems of the village and individual households.
Increasing unity among different types of community people in the village
Developing the village through people's participation
Developing a shared vision and plan for the development of the village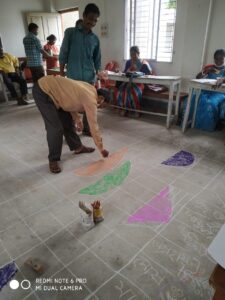 Participants had learnt about the various tools like the social, resource, Hazard, Climate hazard trend, social mobility, seasonal scarcity, and seasonal calendar and Venn diagrams.
The participants were able to analyse the social, economic, vulnerable and power factors which would help them in the Village Development plan.
The training received a very positive feedback from the participants.