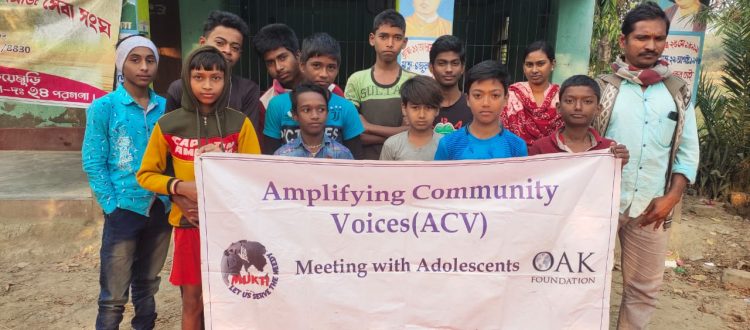 Mukti ACV Team Conducted Session on Sexuality and Gender Bread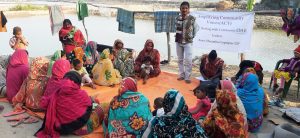 ACV (Amplifying Community Voices) team conducted 5 sessions on the basic concept of sexuality and gender bread among women and adolescent groups of Herambagopalpur & Kuyemuri under Herembogopalpur GP. Approx 100 women and adolescent girls and boys participated in the sessions. This session was mainly designed for adolescents because the adolescent period is a time when an adolescent explores his/her sexuality for the first time. The purpose of this session was to help them understand the situation and help others understand it if they see a different feeling developing in them or see it developing in their friends.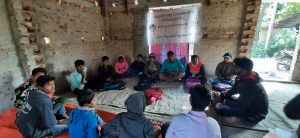 The gender bread Person is generalized into four elements – sexual identity (biological sex – the physical parts of your body that we think of as either male or female), gender identity (what gender a person considers himself to be), gender expression (outward appearance – the ways a person demonstrate gender through her/his dress, actions, and demeanor) and sexual orientation (One is who that person is attracted to sexually or romantically). To know a person by gender and sexuality we need to know these four elements first.
Mukti | The Basic Concept of Sexuality and Gender Bread | ACV
Before discussing the gender-bred concept in detail a role-play had been enacted by one of the ACV members Mr. Pinaki Naiyaa to make the participants understand the general concept of sexuality. He played a person of the intersex category. It is enacted that the person has grown up with the biological identity of a male but by gender identity, he acts as a girl. These types of people are outcasts to society because of some confusion about gender bread. This session is organized to introduce a clear concept of sexuality among the participants.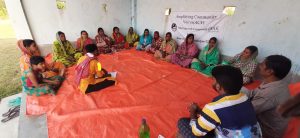 People who stray outside of traditional stereotypes to prove their gender identity behave like people of the gender they cherish. Intersexuality is as normal as those who belong to Heterosexuality. Their needs are normal biological needs. These needs do not matter what society wants or thinks. Through various role plays, examples and behavior analysis, the ideas of gender bread are explained to the participants and highlighted.
Mukti | The Basic Concept of Sexuality and Gender Bread | ACV
At the end of the session, feedback is given from the participants. They said there were some people in their area who were forced to migrate because the people in the area could not accept them. After the session, they learned to realize that they need to be sensitive to these special people. Learn to respect their wishes as human beings.
Later Mukti ACV group members will conduct more such sessions in other villages through their learners.