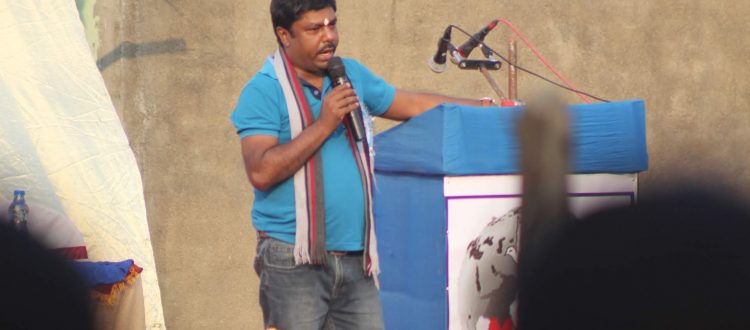 Motivational Speech of the President of Mukti
The program of "Sankalpa Diwas" ended with the motivational speech of the President of Mukti, Mr. Sankar Halder. He explained what a model village should be and what he expects from the villagers.
He said that Model village does not mean only the beautification of any village but beyond that.  Money alone does not convert a village into a model village or 'Adarsha Gram'. It is our understanding of the term 'Adarsha' that works towards the making of a model village.
A conceptual model village is one where villagers act as decision makers, partners and beneficiaries with multi-sectored, multifunctional and integrated development to achieve holistic and sustainable development backed up by futuristic and progressive skills leading to higher levels of productivity and improvement in overall quality of life.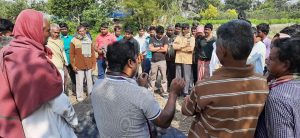 He wants to create a sustainable community that is able to generate and maintain the resources necessary to improve its level of well being by strengthening the sustainability pillars of livelihood, infrastructure and services. Along with this he called for peace and unity among the villagers.
Mukti has already planted trees, installed lights on roads, made houses, created nests for birds, planted garbage bins for village beautification, created job opportunities for the villagers, built study centers for the students, built health clinic and so on.
Mukti is working on building community health care center, school building has been started, agricultural center, for women empowerment and many more.
Mukti is overwhelmed to see how people have accepted all the activities of Mukti. Their participation announced their gladness. Mukti is pleased to get a chance in serving them.