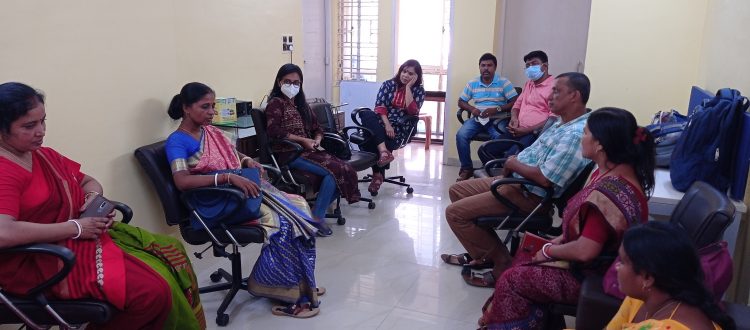 Meeting With the MCDF Leaders at the Mukti City Office
On 2nd October 2021, Saturday the leaders of 7 different branches of MCDF (Mukti Community Development Fund) gather together at Mukti City Office at Garia, Kolkata to attend a meeting with Ms. Parama Sanyal, representative of Kolkata Foundation and Mukti officials. The meeting is scheduled from 11:30 am -3 pm.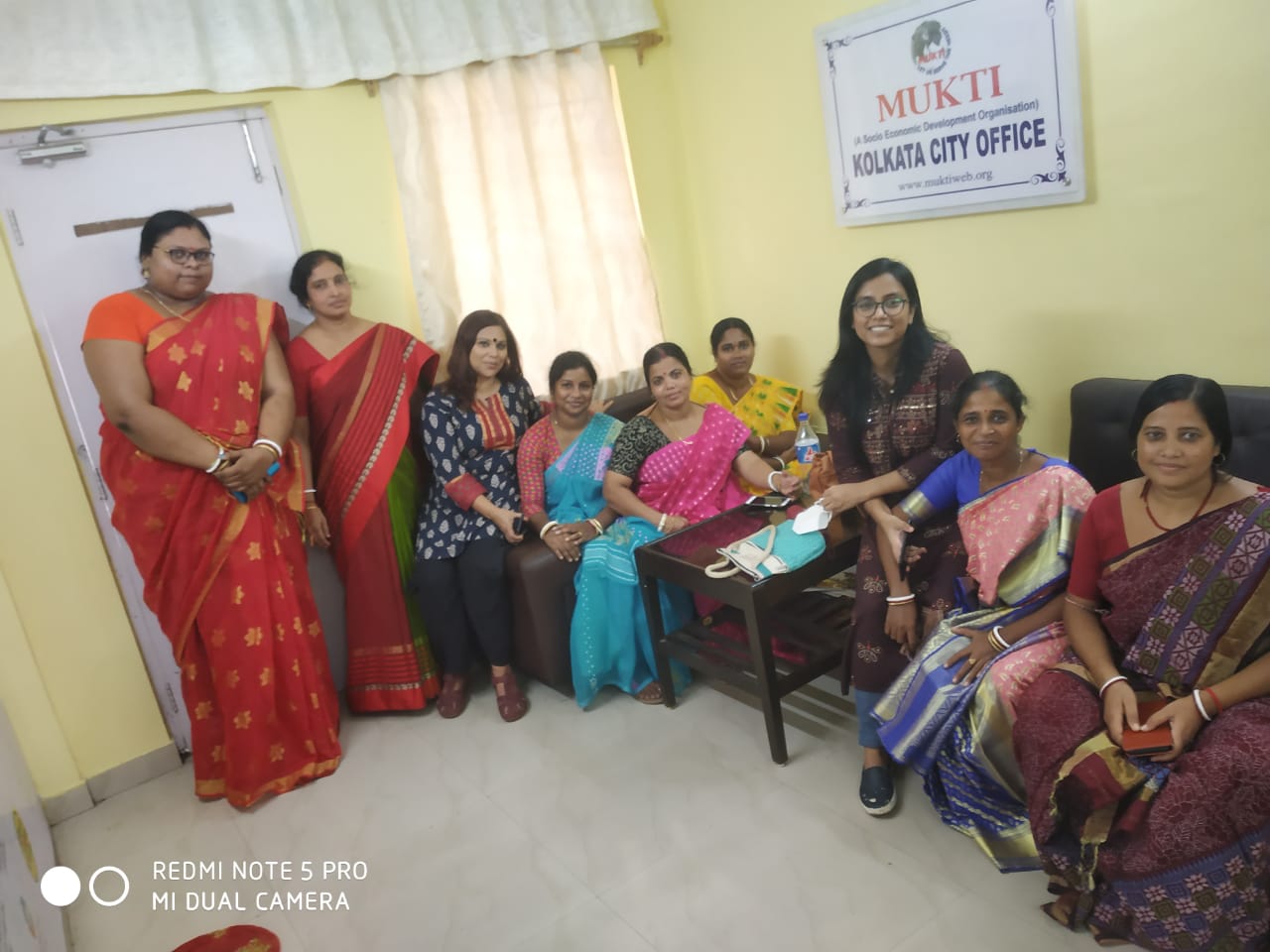 Kolkata Foundation, the Honorary Supporter of Mukti expresses their interest to know about the activities of MCDF.  The leaders of MCDF are invited to the city office to acquaint Kolkata Foundation with their activities and to discuss the problems of their respective branches with the Mukti officials.
At present, Mukti has 26 branches with 24106 members. Not all of the leaders could attend the meeting due to the distance. But they sent their proposals to Mukti through these seven people.
The 7 leaders attend the meeting
| | |
| --- | --- |
| Name | Branch Name |
| Manasi Halder | Purba Sridharpur |
| Arpita Purkait | Kankandighi |
| Sabita Halder | Radhakantapur |
| Nibedita Sarkar | Canning |
| Mahamaya Bhowmik | Herembogopalpur |
| Anima Mondal | Raidighi I |
| Anamika Naskar Das | Krishnachandrapur |
Mukti officials who are present in the meeting
| | |
| --- | --- |
| Name | Designation |
| Mr. Sankar Halder | Founder and President of Mukti |
| Mr. Debabrata Halder | CEO of Mukti and project coordinator of Mukti Fresh |
| Mr. Raghunath Bairagi | Project coordinator of MCDF |
| Mr. Sabitabrata Ghosh | Mukti Program Manager Consultant- MCDF |
| Mr. Ajay Naskar | Project Coordinator of SWAS (Swavalamban Accelerator in Sundarban) |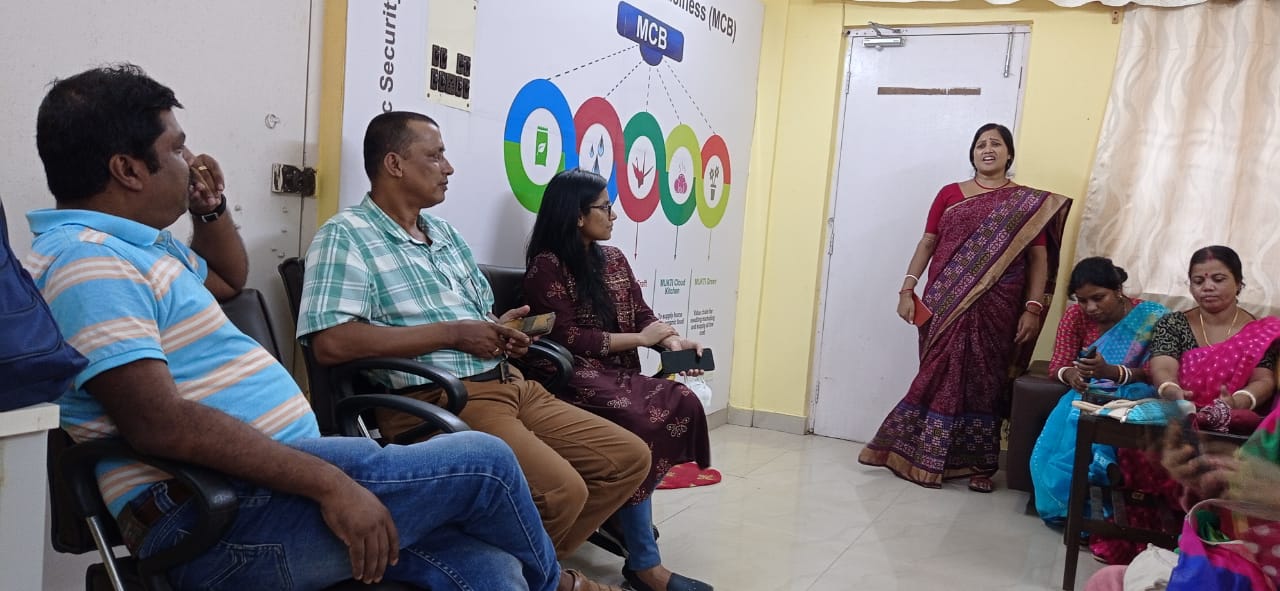 Issues and needs are raised by the women are-
They applied for advanced training suitable for earning money.
Appropriate market arrangements for selling the products produced by them.
Textbooks providing support for their children should be resumed.
Since natural disasters have become almost a common problem for the Sundarbans, they have proposed that if Mukti can arrange an annual financial aid for them.
They want a fixed income for their group members.
As per their needs, Mukti officials assured them that-
Advance training must be provided. Mukti has already appointed experienced and qualified trainers and has introduced skill development training programs for the MCDF members. The training sessions will be more systematic from now onwards.
Mukti has a community business model. Through this model and also by linking other wings of Mukti like Mukti fresh, Mukti craft etc Mukti will arrange to sell the products made by the MCDF members.
Mukti will think about how to solve the other problems and will take action accordingly as Mukti believes in sustainable development and not in charity.