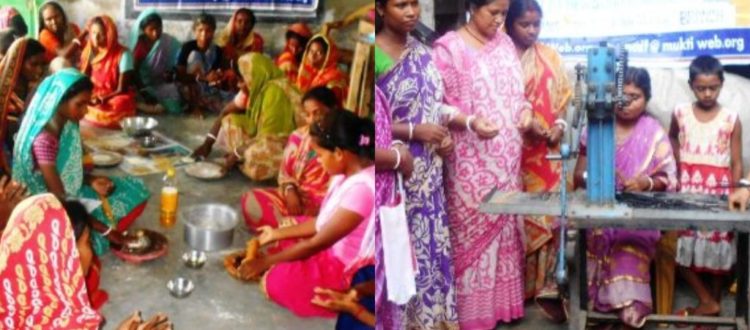 MCDF Training on Incense Sticks, Papad and Candle Making
Mukti encourages and believes in empowerment and autonomy of rural women and the improvement of their political, social, economic and health status. In addition, Mukti believes rural women are key agents for achieving the transformational economic, environmental and social changes required for sustainable development. Empowering them is key not only to the well-being of individuals, families and rural communities, but also to overall economic productivity, given women's large presence in the agricultural workforce worldwide. Mukti further believes that women need vocational training or skills to uplift their status,  and hence had organized a short skill-based training workshop which would foster the skills to  yield business profits for small scale industry.
On 25th May 2019, Mukti organized a 2-day training on incense stick (dhup) making under the guidance of trainer Kalipada Jatua at Radhakantapur under Radhakantapur MCDF Branch. 21 women participated in the event. Another training on papad and candle making was also arranged for them from 28th May to 30th May at Nalgora Joramukhi F.P. School under Sonatikari MCDF Branch under the guidance of trainer Kanka Rani Halder. 21 women participated in this event.
Women have not actively participated in their own emancipation due to their lack of economic independence and illiteracy. Such trainings boosts the self-confidence of women to become entrepreneurs and start individual micro- businesses, once they receive the start-up capital. They hope that the returns from their ventures will help them in achieving personal financial independence which in turn will aid them in providing better education and facilities for their children.