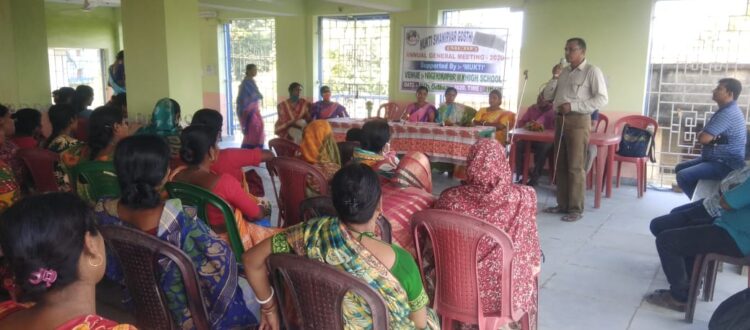 MCDF Branch Leaders Joined for AGM, 2020 at Sunderban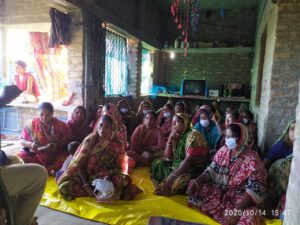 Like every year, this year also Mukti organized Annual General Meeting (AGM) for all the MCDF (Mukti Community Development Fund) branches. SHG group leaders from the branches joined the AGM.
During the last 2 to 3 months there has been a phenomenal growth in the number of SHGs. 1626 number of SHG groups were formed in 20 branches with 16616 members.
Topics of AGM :
The group leaders who joined the AGM formed a forum body by electing 10 members as meeting leaders, editor etc among which three were chosen as President, Secretary and Treasurer. They will operate the SHG groups of their respective branches for the coming one year.
New group leaders were explained about MCDF objectives and goals and how it works.
FY 2019 account settlements were clarified – financial expenditure, loans, savings, profit etc.
Responsibilities of the forum body members were explained in detail.
There was a detailed discussion about the features that had made MCDF different from other SHG groups.
They also discussed about the difficulties their respective group members are facing and how to overcome them by finding the reason and to move forward.
Members joined for AGM:
| | |
| --- | --- |
| Branch Name | Number of Branch Leaders |
| Purna Chandrapur | 18 |
| Purba Sridharpur Nagendrapur | 120 |
| Purba Sridharpur  Kankandihgi | 175 |
| Namkhana | 39 |
| Kakdwip | 17 |
| 5 Branches | 369 |