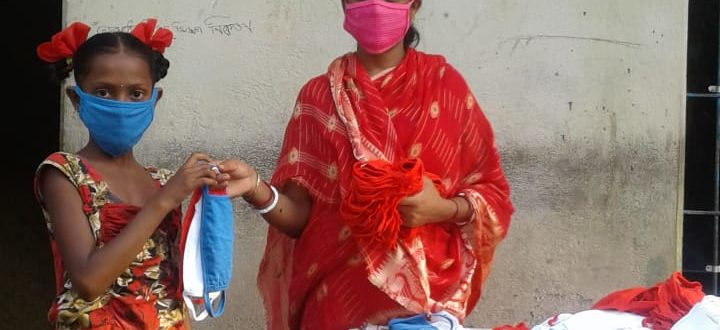 Mask Distribution Program of Mukti at Sunderban area during Covid-19 Pandemic
Mukti  has conducted several programs since the inception of Covid-19 pandemic.
Mukti always ensures to keep the society healthy and safe. In this Covid -19 scenario this has become more important and crucial. So Mukti is taking necessary initiative to distribute masks and other essential commodities.
On this mission Mukti has conducted a mask distribution campaign at Sunderban area.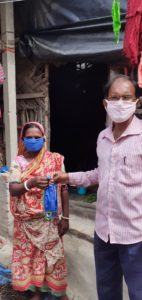 At Nagendrapur gram panchayat, Mukti has distributed 2600 masks to the local people, 400 masks to the M.S. S. students,  31 masks to teachers and 19 masks to school staffs. At Kankandighi  gram panchayat, masks are distributed to 2,000 local people and 2,000 M.S.S students. At Kakdwip gram panchayat  7,500 masks are distributed among which 5000 masks are given to Kakdwip Medical Hospital and 2,500 to local people. At Lakshmikantapur gram panchayat Mukti has distributed 100 Masks to local people. At Jhorkhali  gram panchayat the number is 750. At Herembo Gopalpur 20,000 masks will be distributed.
Not only gram panchayats but Mukti also distributed masks to local Police Stations. At Raidighi P.S. Mukti has distributed 200 masks, at Patharprotima 250 masks, at Saiphit Costal 200 masks, at Kultolli 250 masks.
At the local market of Kakdwip Mukti has distributed 200 masks to local people.
This is an ongoing effort from Mukti and has plans to distribute masks at more locations.