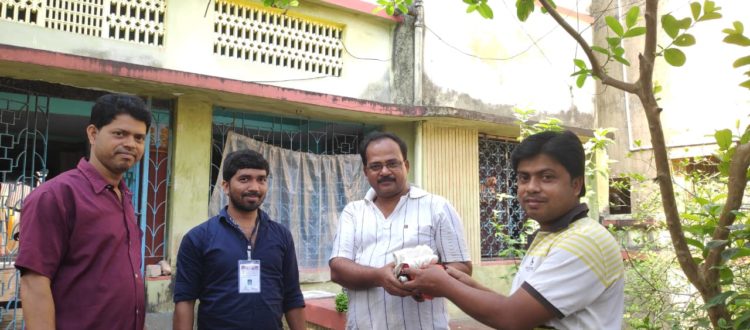 Mask Distribution Program by Mukti at Krishnachandrapur during Covid-19 Pandemic
This COVID-19 has compelled us to live in a phase that was neither wished, nor imagined by anyone. To prevent the spread of the Corona virus, Mukti has started distributing masks which reduces the chances of contaminating the virus.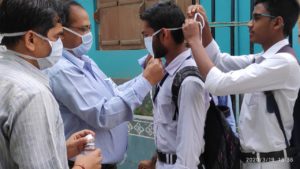 Like many other areas of Sunderban, Mukti has distributed masks at Krishnachandrapur, Lalpur & Nalua gram panchayts. This mask distribution campaign also includes Mathurapur block 1 & Mathurapur Police Station. Mukti has provided masks not only for the local people but for the students of Krishnachandrapur High school and Krishnachandrapur Junior Basic School. Total 2,000 people have been provided masks among which most of them are farmers, masons, vegetable vendors, daily laborers and old people.
Mukti will continue this effort as Mukti wants to ensure that people are healthy and safe to the best of their capacity.