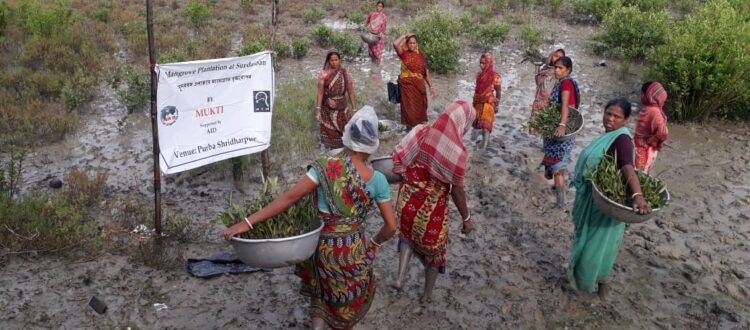 Mangrove Plantation Started on the Prepared Land at Purba Sridharpur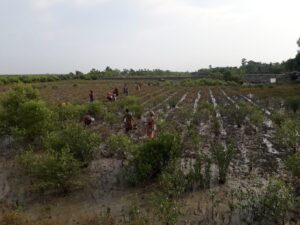 The canals which Mukti constructed in September, 10-12 Hectare river bed beside the river Thakurain for Mangrove plantation at Purba Sridharpur, is now ready for plantation.
In association with "AID", Mukti had planted 34,000 Mangrove saplings on 6th and 7th October. This is the third phase of Mangrove plantation drive. 40,000 saplings were panted during this time.
17 women from Purba Sridharpur working under "Food for Work" project were engaged in this plantation program.