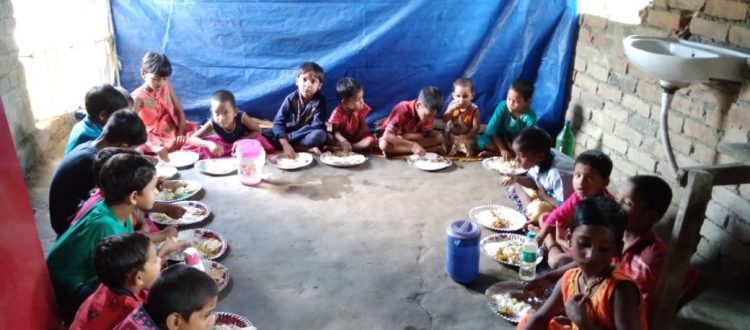 "Let's Do Some Good Foundation" Provides Healthy Food to Kishalaya Students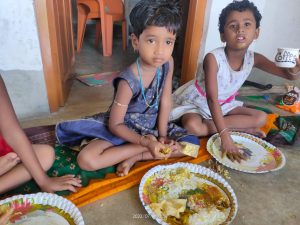 Like the last time, "Let's Do Some Good Foundation" has provided healthy, nutritious food through a one-day meal program to the underprivileged primary students of Mukti Kishalaya Support School. On 17th July 2022, Sunday 280 students of 12 Kishalaya schools have fed with satiety.
Ms. Hema, a kind-hearted philanthropies and one of the associates of "Let's Do Some Good Foundation" has expressed her love and affection for the little ones through this program. Mukti is grateful to Ms. Hema and "Let's Do Some Good Foundation" for supporting Mukti to arrange tasty mid-day meals for the students that make them filled with happiness. Their cheerful voices have been expressing their exhilaration.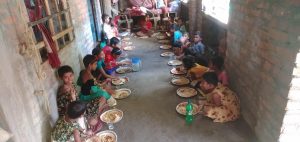 Along with the students, 8 Mukti staff, coordinators, and teachers have been invited to share this joyful moment. Foods have been served in an organized, dignified, equitable and friendly manner. There have been Rice, Dal, Potato fry, Papad and Chicken on the menu.
The event has become a memorable day for the Kishalaya students. After having the meal they thanked their Hema aunty in a juvenile tone.