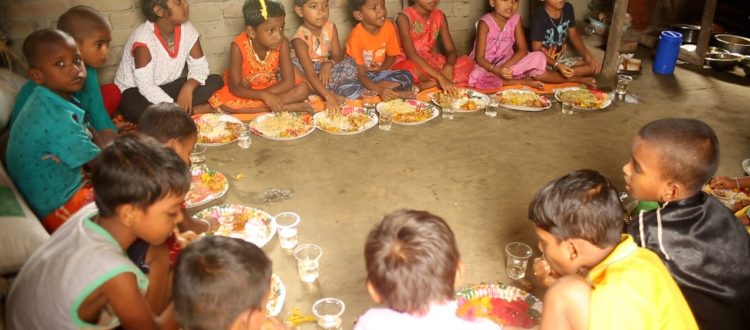 Let's Do Some Good Foundation Gifted Mukti Kishalaya Support School Students A Joyous Meal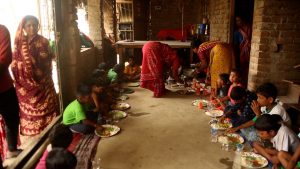 To present a joyful day to the students of Mukti Kishalaya Support School and to make the day a memorable moment for them, "Let's Do Some Good Foundation" has extended their helping hand by providing healthy and nutritious meals to the children of 12 Kishalaya School on 19th May 2022.
Through this noble venture Let's Do Some Good Foundation is celebrating the engagement of Ms. Rinti and Mr. Michael associated in a unique and meaningful way by distributing foods to the underprivileged students residing in the Sundarbans region of West Bengal, India as a symbol of their love.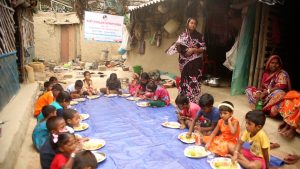 260 people including 12 Mukti Kishalaya Support School students, staff, coordinators, and teachers have been invited to share this joyful moment. Students enjoyed their meals and expressed their gratitude to Ms. Rinti, Mr. Michael and Let's Do Some Good Foundation. The mile and the sparkle in the eye of these children are precious.
Mukti congratulates Ms. Rinti and Mr. Michael for their engagement and sends best wishes from our whole team! May your love for each other keep growing. Mukti also expresses the heartiest thanks for their generous contribution and love for the needy children.