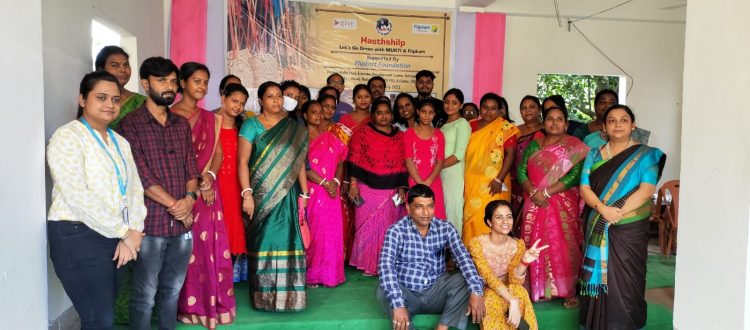 Launching "Hasthshilp" with Mukti and Flipkart Foundation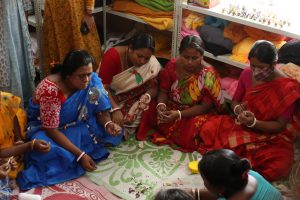 On 17th July 2022, Sunday Mukti launched "Hasthshilp– Let's Go Green with MUKTI/ Flipkart Foundation" at Jatragachi center, New Town, Kolkata. The organization is willing to take forward the initiative of a clean and green environment by using Jute for making bags, slippers, baskets, mats, planters, and other items. On behalf of "Flipkart" Ms. Katherin, Ms. K. Pallavi Dwivedi, Mr. Mithun Roy Chowdhury and from "Give India" Mr. Mayukh Chowdhury have ornate the event with their gorgeous presence. The guests have been felicitated with a sash, Mukti booklet and Mukti annual report. 45 participants including the guests, Mukti staff, trainer and trainees have been present to confer the event a grand success.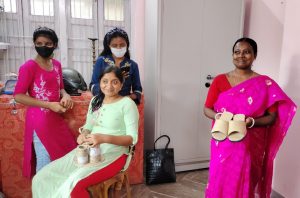 Mukti finds this a great opportunity and honor to partner with Flipkart and hopes that this joint venture will bring the desired change to the lives of a number of deprived women, especially those who are either working as domestic help or a housewife and those whose facing financial constraints. The initiative will boost them to be self-reliant and will make them able to support their family.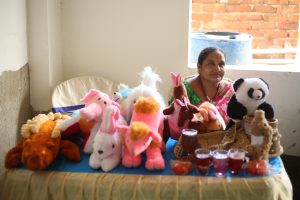 The objectives of the initiative is:-
To develop, promote and create awareness amongst people for eco-friendly products.
To prepare low-cost and market-competitive jute products.
To provide continuous selling, marketing, and promoting platforms/avenues for beneficiaries, Women Self Help Groups through participation in Fairs, Exhibitions and online platforms.
To ensure sustained livelihood earnings and business development/promotions for beneficiaries, Women Self Help Groups, through social media promotion.
Provide continuous access to the market through participation in events like fairs and exhibitions.
To Brand, Position, promote & Publicize our Jute Products as eco-friendly, natural and sustainable products in the intervened area.
To link beneficiaries with different government schemes.
Develop, Promote, and commercialize new diversified products as per the market need and demand.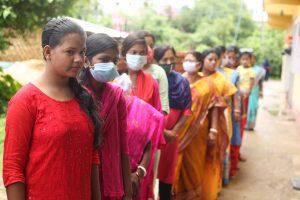 After the inauguration program, 20 trainees of the center made jute sandals and toys in the presence of the guests. The produces impressed the guests and they have assured their full assistance in creating a better environment for our generation and also to help women to provide a better means of livelihood.
Gallery link: https://muktiweb.org/gallery/album/hasthshilp-go-green-with-mukti-and-flipkart-foundation