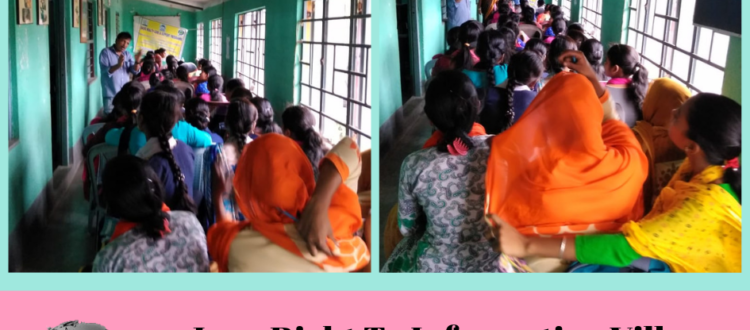 June RTI Village Meeting of MUKTI – Empowering Citizens for a sustainable growth of the nation
Mukti conducted RTI (Right to Information) meeting on 8th June 2019 at Kakdwip Protapaditya G.P. IITD office for 2 hours starting from 2:00 p.m. The venue witnessed total of 37 villagers with majority being women attendees.
The meeting was organised to make the villagers aware about their citizen rights. The discussion focused primarily on the details of 2005 Right to Information act. Different policies by the Government, protection of women against domestic violence etc. Elaborate discussions were made to make the villagers aware about RTI and RTE act by Harisadhan Mondol, one of Mukti representative. Lastly, the meeting concluded with extensive speech by Jagannath Hala on various key features and policies of this act.
Everyone present at the meeting highly appreciated this initiative by MUKTI and voiced that such meetings must be conducted in every village to make the residents aware of basic rights and policies by our Government. Mukti believes in empowering citizens at the bottom of the pyramid for a sustainable growth of the nation.