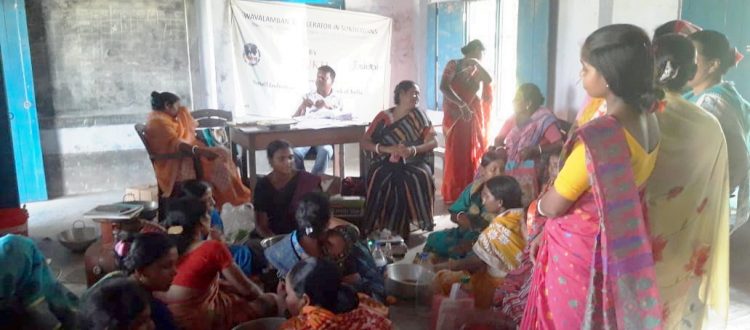 Income Generating Training Programs of Mukti
With a view to creating employment opportunities, upgrading the skill and developing qualitative standards of the products of self-employment enterprises, Mukti in association with SIDBI (Small Industrial Bank of India) under SWAS (Swabalamban Accelerator in Sundarban) project has been organizing income-generating training programs on various handicrafts and food processing. Acquiring knowledge from these SWAS Training Centers, many MCDF (Mukti Community Development Fund) members have become self-reliant and have started their own small businesses through which they have been able to support themselves and their families.
Soft Toys Making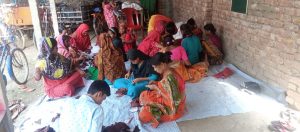 Training on soft toy making started on 24th May 2022 in the SWAS Debipur center, Mathurapur block II. 25 MCDF members of the Debipur branch have enrolled their names. The training session has been scheduled for 6 days. Under the supervision of the trainers, Mrs. Rakhi Ray and Mrs. Susama Mondal trainees are learning to make rabbits, parrots, teddy bears, dogs etc. After the training Mukti will help the trainees with support kits consisting of cloth, different types of far, scissors, scale, chalk, thread, needle etc. to start up their businesses.
Food Processing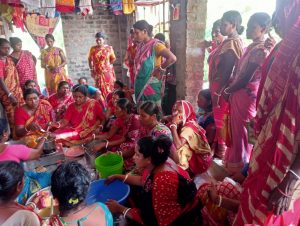 Another two training sessions on food processing have been started on 24th May 2022 at Patharpratima SWAS center and on 26th May 2022 at Deulbari SWAS center. 48 MCDF members of Patharpratima and 41 members of the Delubari branch have been enrolled as trainees in food processing. In the 5 days training program the trainer-  Mrs. Mamoni Das has taught them to make jam, jelly, tomato sauce, chili sauce, ketchup processing; Ingredients and formulations for papad, bori (dried lentil dumplings), chips, nimki, chanachur, cake making; processing and preparation of variety pickles- chili, garlic, eggplant, mixed vegetables etc. They have also learned packing, labeling, branding and marketing requirements; hygiene, nutrition standards requirements and requisite skills for creating linkages with livelihoods opportunities. After the training, Mukti will support them with ingredients and equipment to make all types of foods.