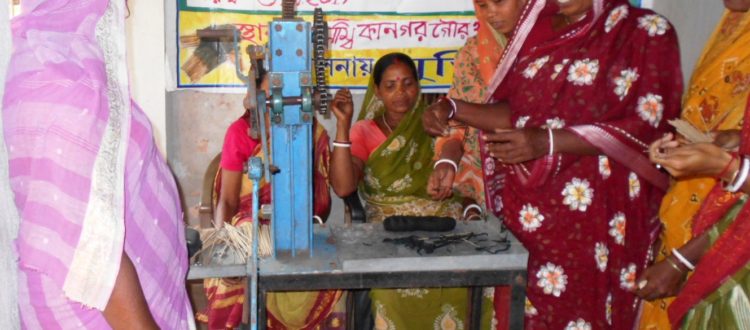 Incense making training by MCDF
In the pursuit of enabling economically self-dependent working women, on 7th November 2017, in Kultali Branch an incense making workshop was scheduled by Kalipada Jatua. The venue for the event was at Gaur Hari Das's residence. 22 women participated in this training workshop.
All the participants actively learned the technique of incense making. They were eager and keen to understand the nuances of incense making. How to prepare the masala dough for the incense was explained to the attendees in detail. How the same dough should be turned into incense by using a machine paddle compressor was thereafter taught.
After this workshop, approximately 12 participants were interested to know where the raw materials for incense dough making can be bought from, and this was thereby explained to them in detail.
Mr. Jatua, the trainer, is confident that if one is able to translate this knowledge gained through the said workshop into a business, they will be able to earn surely around Rs. 3000 to Rs. 4500, and this is indeed a handsome amount for a rural scenario.