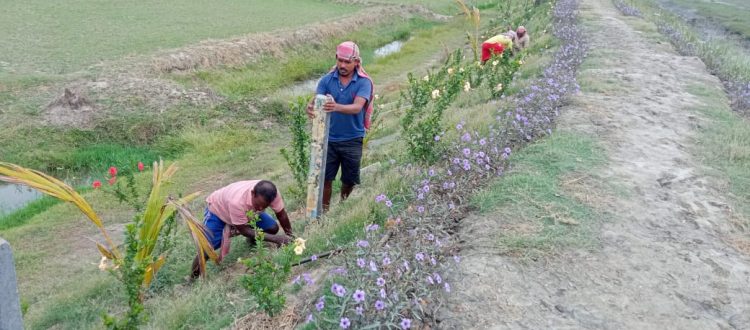 Implanting Poles for Dragon Fruit Plantation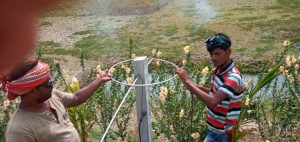 The efforts of Mukti to the protection of Sundarban as well as the balancing of the environment through plantation drive are well known to all. Dragon Fruit Plantain Drive is about to start in full swing to go further towards that goal. Thousands of dragon fruit saplings will be planted on the countryside slope of the Bhubaneswari river embankment in Purba Sridharpur, under Nagendrapur GP of Sundarban covering an area of about 2 km. In addition to protecting the river embankment, these plants will also beautify the river embankments.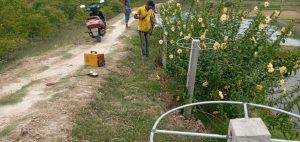 Dragon fruit is basically a cactus vine that requires vertical pole support while growing by curling its stems around it. The poles are meant to give support to the plant for growing tall and opening up its stems to fall down from the top to make the fruits visible. Mukti has started implanting rectangle RCC (reinforced cement concrete) poles to provide support to ensure strong & lasting support for these plants. The implantation work takes four days from 23rd May to 26th May 2022 to complete. 300 poles have been implanted.
Mukti is Implanting Poles for Dragon Fruit Plantation on the River Embankment of Purba Sridharpur
Four plants per pole will be planted to give maximum yield. Proper Pole to Pole and Row to Row spacing has been maintained for free movement during harvesting and maintenance work. 6 hard laborers have been engaged in implantation work.