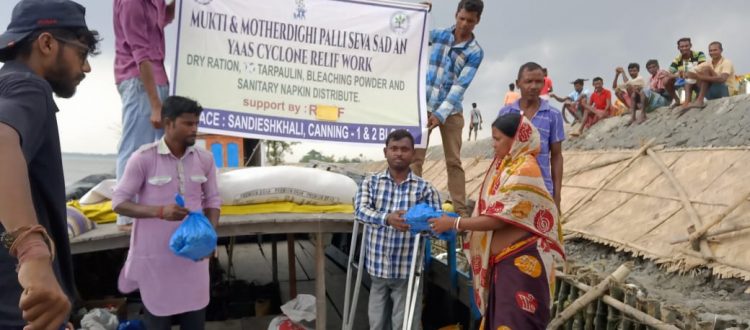 Humanitarian Support by Mukti for the Yaas Survivors of Sandeshkhali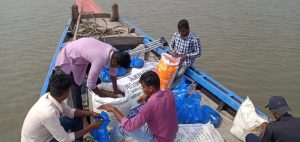 Lives and livelihoods of communities across Sandeshkhali Block of Sundarban under South 24 Parganas had been devastated by the recent cyclone Yaas, adding to the miseries of people already dealing with the COVID-19 pandemic. More than 1700 families across 52 villages are still reeling to come back to normal life.
Mukti in association with "Motherdighi Palli Seva Sadan" immediately begun the distribution of relief items after the advent of the cyclone and till now, 800 Yaas victims have received support. Mukti volunteers reached to the remote areas of Sandeshkhali by boat to deliver food and other relief goods.
The relief works in those remote villages are still going on. On 24th July, 2021Mukti volunteers visited Monipur GP under Sandeshkhali Block with cattle feed and dry ration. 32 cattle owners received cattle feed and 100 families were supported with a ration kit that contained lentil, salt and soybean.
The beneficiaries thanked Mukti for not only thinking about them but also for the wellbeing of the cattle – a steady source of income for their households that was left vulnerable in the absence of adequate roof and fodder.