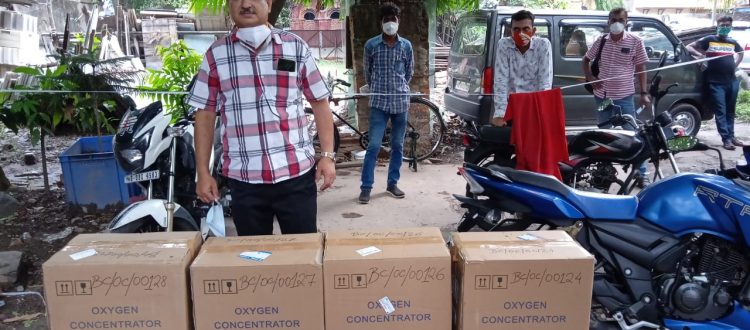 Hello Beta : Online Portal Of Mukti for Helping the Covid Affected Citizens
From the first wave of Covid-19, Mukti is helping the senior citizens through the "Hello Beta" 24X7 hours program. When we are at the surge of the second wave it is our duty to keep the seniors safe from the triple mutant deadly virus as their immune system is weaker than the young ones. They are vulnerable to critical health conditions like heart disease, lung disease, diabetes or kidney disease, which impacts their immune system. It is safe to keep them indoors. But they also have their daily needs. Mukti started the "Hello Beta" initiative to stand by their side in this crucial time by serving them with their basic needs.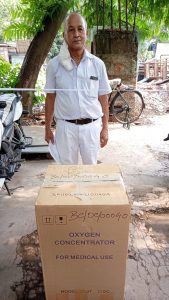 Through this service they will receive food, medicines, oxygen concentrators, groceries, doctor consultation services through telemedicine and other services provided by Mukti volunteers. Mukti volunteers will serve them as their own son "Beta". At present Hello Beta is serving the patients of Kolkata and adjacent suburban areas.
Senior citizens can request for oxygen concentrator and it will be provided to them as soon as possible. They will get to know how to use oxyflow, how it works, what are the dos and don'ts, about Breathe Consortium, and even can access live tracking. They will also be aware of the availability and impact of Breathe Consortium.
Till date Breath Consortium has served:-
| | | | |
| --- | --- | --- | --- |
| Current patients | All time total number of patients | Total hours of Oxygen served | Total liters of Oxygen served |
| 206 | 232 | 21,600 hrs. | 2,916,000 Ltr. |
We have received 3,372 requests (online 171+ Phone calls- 3,201) for oxygen concentrator support. Many requests are still coming.
For oxygen concentrator support please visit: https://hellobeta.in/availability-and-impact
To avail other services of Hello Beta please visit: https://hellobeta.in/
To call please contact: +91 96 96 022 022
Hello Beta at once will be at your service whenever you need.