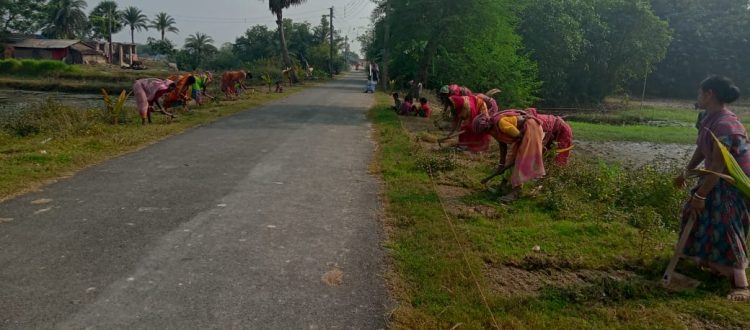 Hedge Work Has Been Started Beside Various Roads of Purba Sridharpur
Mukti has started making hedges beside various roads of Purba Sridharpur. At present work is going on in 10 different locations and in each location approx 600 meters of the road is being beautified.  The work has started on 27th November 2021, Saturday and will continue.
The 10 locations are –
House of Mr. Premananda to Samity
Samity to Mukti Library
Samity or Gangaghat
Ramkrishnabazar to Atweswartala
Panrui para to the house of Mr. Paresh Gayen via Sarkarpara
House of Mr. Paresh Gayen to Nazrul More
Atweswartala to Nayan Kath mill
Sarkar para corner to Seulir Temple
House of Ratan Mondal to Biswalakkhi Temple
Milan More to the house of Mr. Rajkumar Mondal via the house of Mr. Madan Mohan.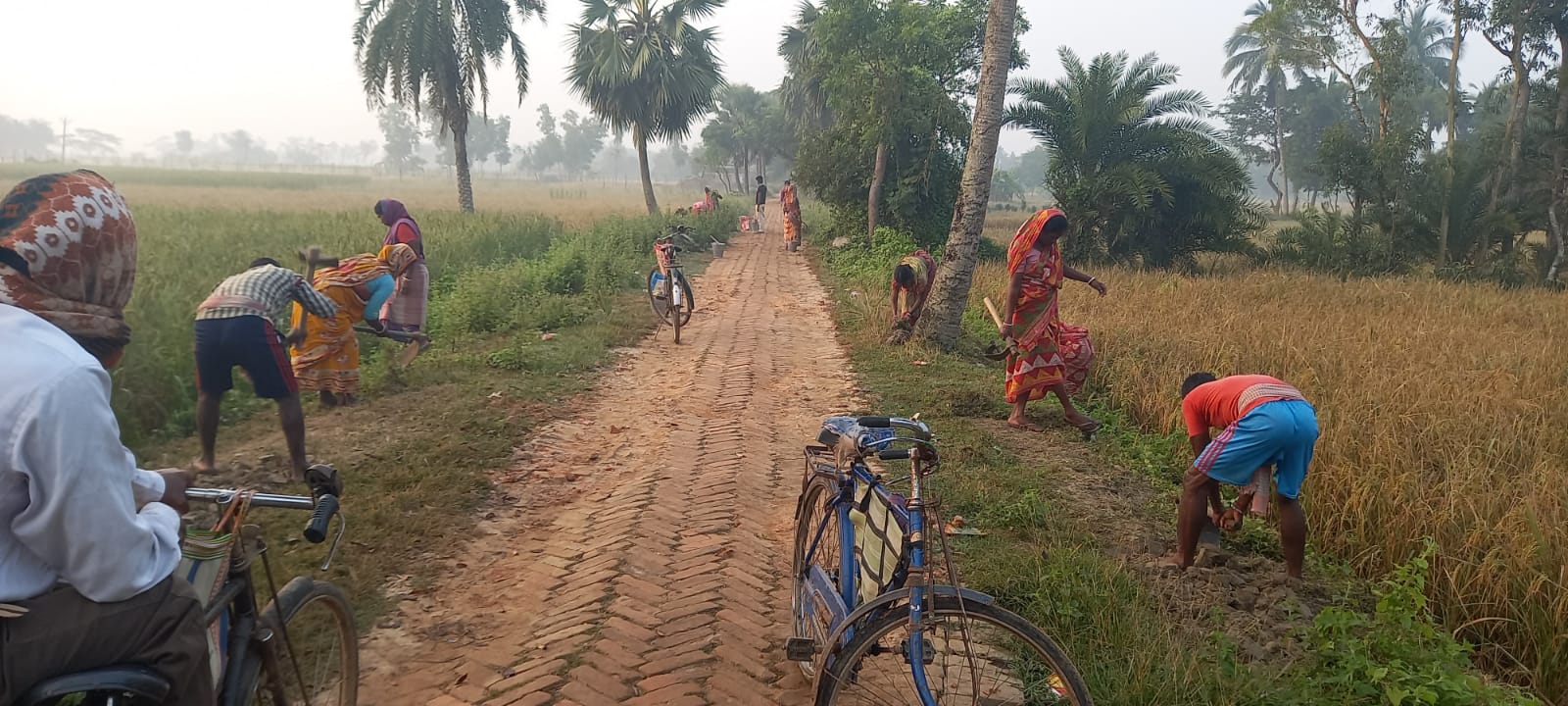 How the roads are being beautified?
Mukti is planting Salvia sapling for the first 40 feet of the road and then 10 feet with the flower saplings like- Basak Patabahar, White Chita, Duranta, Lantana etc. Seedlings of Hibiscus (Joba), Foxtail etc. will be planted every 15 feet towards the road along the edge of the hedge.
For each road, under 1 supervisor 10 MCDF members and 2 men are engaged in making the hedge. They are working under "Food for Work".