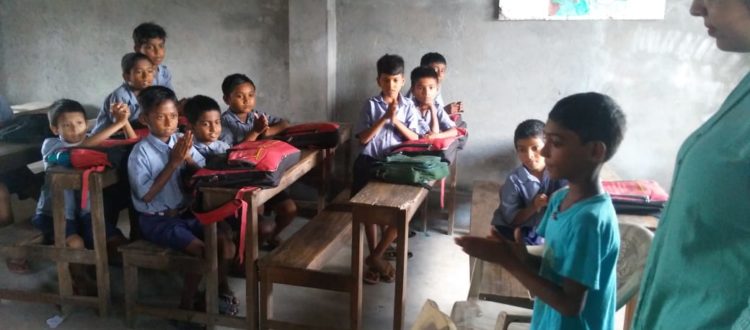 Health Awareness Camp with Jatragachi Majherpara Free Primary School
Towards creating a healthier society by popularizing preventive measure, on 7th July, 2018 once again a Health Awareness Camp was organised by Mukti in association with TCS Change makers,  for the school students of  Jatragachi Majherpara Free School hailing from class I – class IV.
General health check-up, session on health and hygiene like how to wash hands before taking food, how to brush teeth properly, how to keep their surroundings clean were among the activities which were conducted by Dr. Sushmita Das (MBBS).
"It was a great platform for our health check-up and awareness" shared one student participant.
The event was well appreciated by students and teachers and the doctor is also willing to come once in three months for check-up.
There was an immense enthusiasm in the eyes of all the students and teachers. They want to have this type of events to be organised frequently.