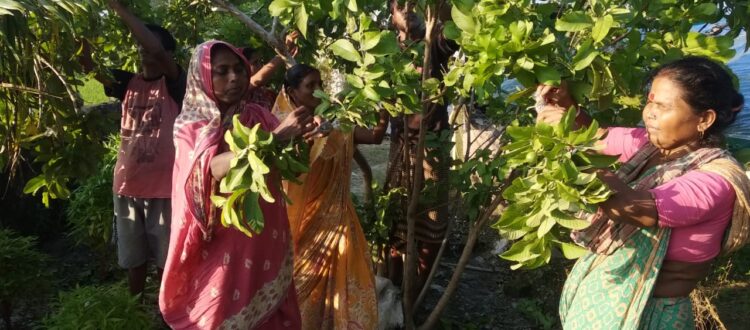 Grafting of Fruit Trees at Mukti Nursery for High Production
The advantages of the grafted trees include early flowering and high fertilization capacity in comparison to seedling trees, the size of the trees are generally smaller than seedling trees because they begin to bear fruit earlier.
At the 3 nursery gardens of Mukti the grafting of fruit trees have started. Mukti has appointed two experts to educate the women workers about the grafting of the fruit trees such as Sapodilla, Jujube (Kul), Guyava, Kamranga, Jamrul etc. 2000-3000 fruit trees were grafted in Mukti nurseries.
Beside the fruit trees, 60,000 flower and Patabahar trees were also grafted.