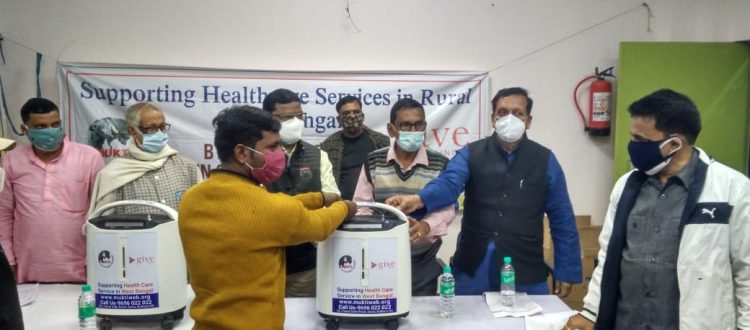 "Give India" Supporting Mukti with Oxygen Concentrators to Help the Govt, PHCs
West Bengal is in the throes of a third wave of the ongoing coronavirus pandemic as the Omicron variant showed a steady, steep surge and no signs of slowing down. Experts are warning that the third wave is yet to come, during which the daily caseload could easily double and hospitalizations increase. Compared to the devastation of the second wave the rates of hospitalization and mortality are still low, but calculated projections of the near future show that absolute numbers will only rise for a while now. Internal projections by the state health department say that there are fears that the daily infection rate could rise to 30,000 unless strict steps are taken.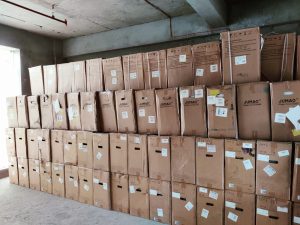 Mukti to combat the forthcoming situation joined hands together with "Give India" under the project "Supporting Healthcare Services in Rural West Bengal". Under this initiative Mukti is supporting the Government PHCs (Primary Health Care), Rural Hospital (RH) with non-refundable oxygen concentrators to help the needy people in this dire situation. Through this project, MUKTI is strengthening the medical system in the interior of the villages.
Mukti expresses sincere gratitude to "Give India" for saving the rural lives.
Among 1020 (1000 OC of 5LPM, 20 OCs of 10 LPM) concentrators 400 have been deployed at Murshidabad, North 24 Parganas, South 24 Parganas and Paschim (West) Medinipur districts. As this is an ongoing project, every soon other concentrators will be deployed to different districts of West Bengal.