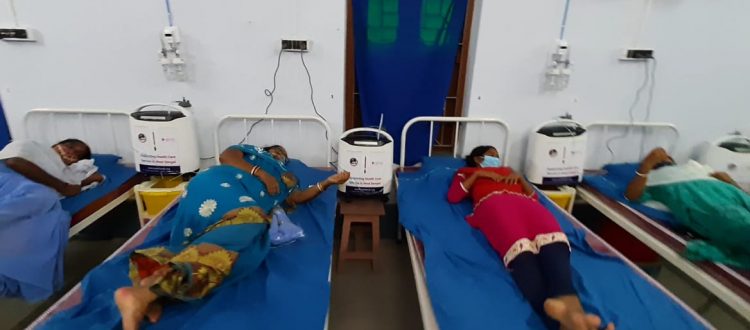 Give India Supported Mukti with 170 Oxygen Concentrators to Save Precious Lives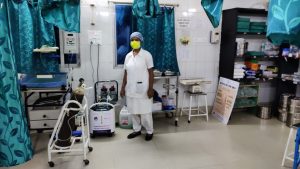 "Give India" provided 170 oxygen concentrators to Mukti for the project "Rural Health Care Infrastructure in West Bengal" for the patients in rural clinics and health centers of Sundarban and other districts of West Bengal to help the fight against the devastating second wave of Covid-19 infections that has struck the country.
The prime focus of Mukti was to ensure that the concentrators must reach the frontline without delay to help save as many lives as possible. This has made it possible to save 169 patients suffering from difficulty in breathing.
Mukti deployed these concentrators at Raidighi Hospital, Mukundapur Hospital, Mathurapur Hospital, Bankura Rural Hospital, Krishnachandrapur CCU (Covid Care Unit), Jaynagar CCU, Bankura CCU, Maslandapur CCU, Sagar PHC (Public Health Care), Kakdwip PHC, Canning I PHC, Canning II PHC and Bamankhali Health Center.
Mukti Covid Care Unit - Give India Saving the Lives of Covid Patients
We express our heartiest gratitude to "Give India" for proving us the life-saving equipment in a time of necessity.
For the well-being of the people and society, Mukti expects the same kind of cooperation from "Give India" in the future too.