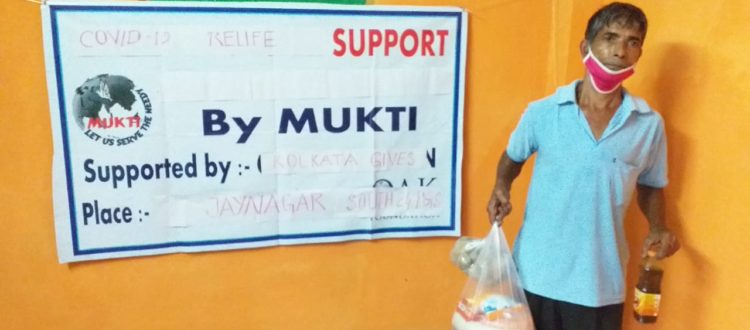 Food Distribution Program at Jaynagar by Mukti During Covid-19
The current global outbreak of Corona virus (COVID-19) has disrupted food systems around the world so as in India. People's food environments are rapidly changing in their external dimensions – food availability, prices, vendors – as well as personal dimensions – geographical access, affordability, convenience and desirability. As the majority of the population is characterized as vulnerable, Mukti feared a problem bigger than the pandemic – hunger.
Mukti has expedited to take resilient measures for protecting the livelihood of many amid the virus. Mukti has organised a number of food distribution program all over the Sunderban area for the marginal population. Jaynagar is one of the action areas of Mukti, where Mukti organised a food distribution program particularly for those at risk of, or suffering from food insecurity.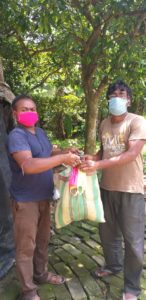 Durgapur, Jaynagar (Block 1 and 2) and Sutibazar are the three Gram Panchayts where 37 people received Rice – 1 Quintal 75 Kg, Dal – 30 Kg, Potato – 90 Kg, Mustard Oil – 34 Ltr, Salt – 30 Kg, Biscuit – 34 Packets, Soap – 30 Pieces and Masks – 200 pieces.
Mukti has plans to organize more such food distribution programs in near future.