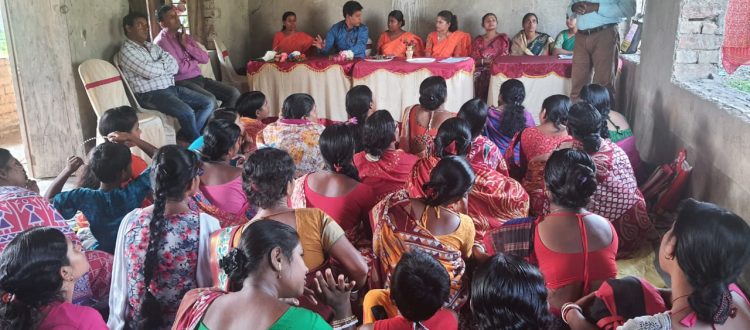 First AGM of the MCDF Members of Laxminarayanpur Branch
The first AGM (Annual General Meeting) of the Laxminarayanpur  MCDF (Mukti Community Development Fund) is held on 27th  November 2021, Saturday at Laxmonarayanpur under Mathurapur block I. Along with the AGM the new executive committee is also formed. MCDF project administrators along with 60 women of Laxminarayanpur MCDF attended the meeting. The meeting starts at 11 am and continued till 3 pm.
At the beginning of the program, MCDF members welcome the Panchayat Samiti member Mr. Bimal Jatua, Panchayat Supervisor Mr. Bijoy Halder MCDF project administrators – Mr. Raghunath Bairagi, the MCDF project coordinator, Mr. Dhananjay Mondal, the loan officer, Mr. Dharmaraj Naskar, Mukti working committee members – Mr. Gopal Sardar and Mr. Susanta Purakait.
Ms. Ganga Mondal is elected as President, Ms. Sutrishna Naiya as Secretary, Ms. Mamoni Majhi as Joint Secretary, Ms. Bithika Halder as Treasurer, Ms. Aporna Sardar as Joint Treasurer, Ms. Chandana Jatuya, Ms. Chandra Naiya, Ms. Chandrima Baidya, Ms. Purobi Hati and Ms. Karuna Halder as members.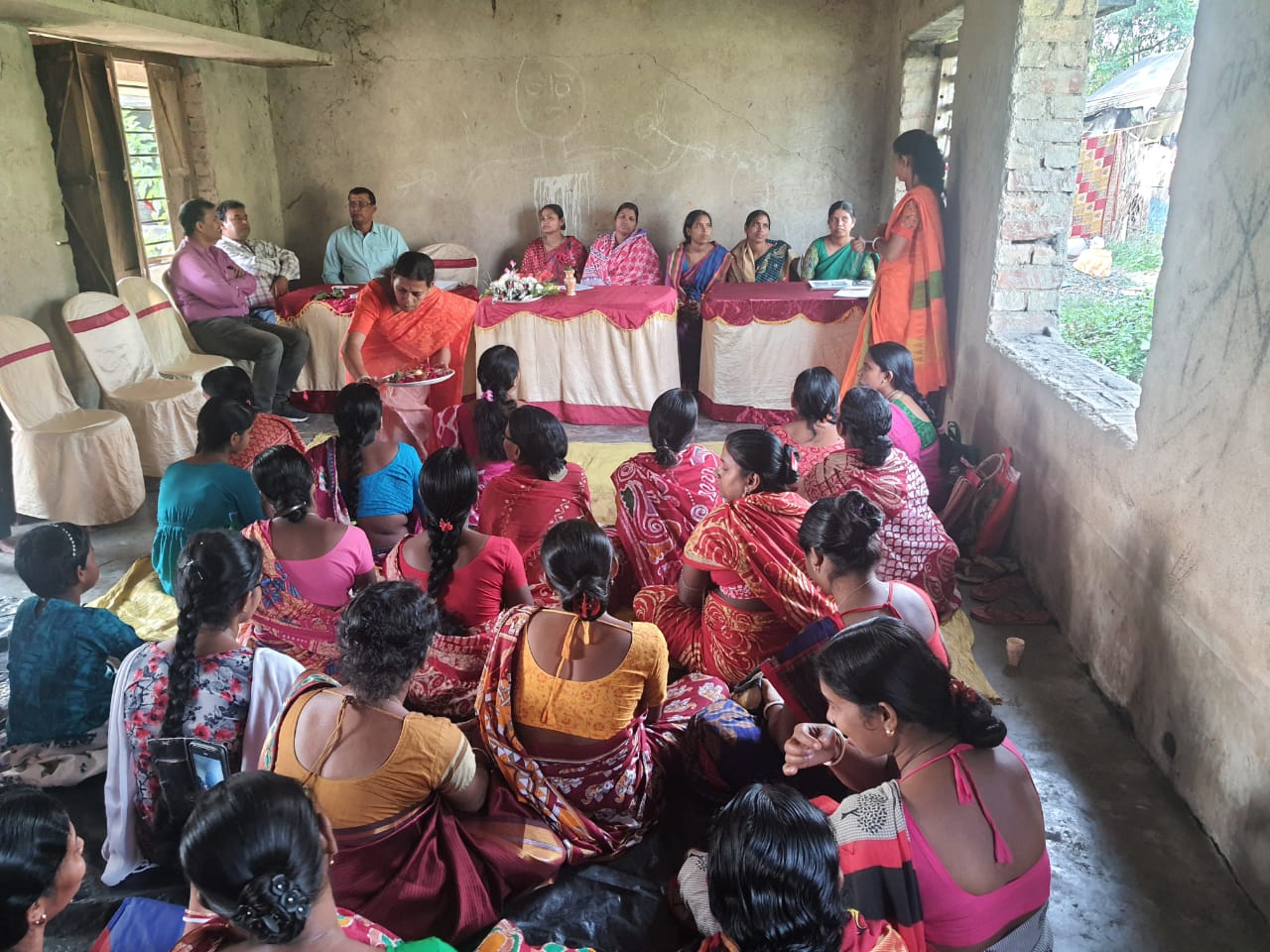 The ex-treasurer of MCDF Laxminarayanpur has presented the last year's income and expenditure account in front of the group members and Ms. Sutrishna Naiya as per the consent of the AGM presented their future planning.
Bank accounts will be opened for women.
Child marriage, female trafficking, bride torture and gambling should be stopped by making people aware.
The training sessions will be arranged to make every member self-reliant. Market arrangements will also be made for the sale of handicrafts made by the group members.
Higher education and tuition will be provided to the sons and daughters of the family.
The necessary funds for the emergency treatment for the family of each group members and loan arrangements will also be made accordingly.
A certificate will be given after training.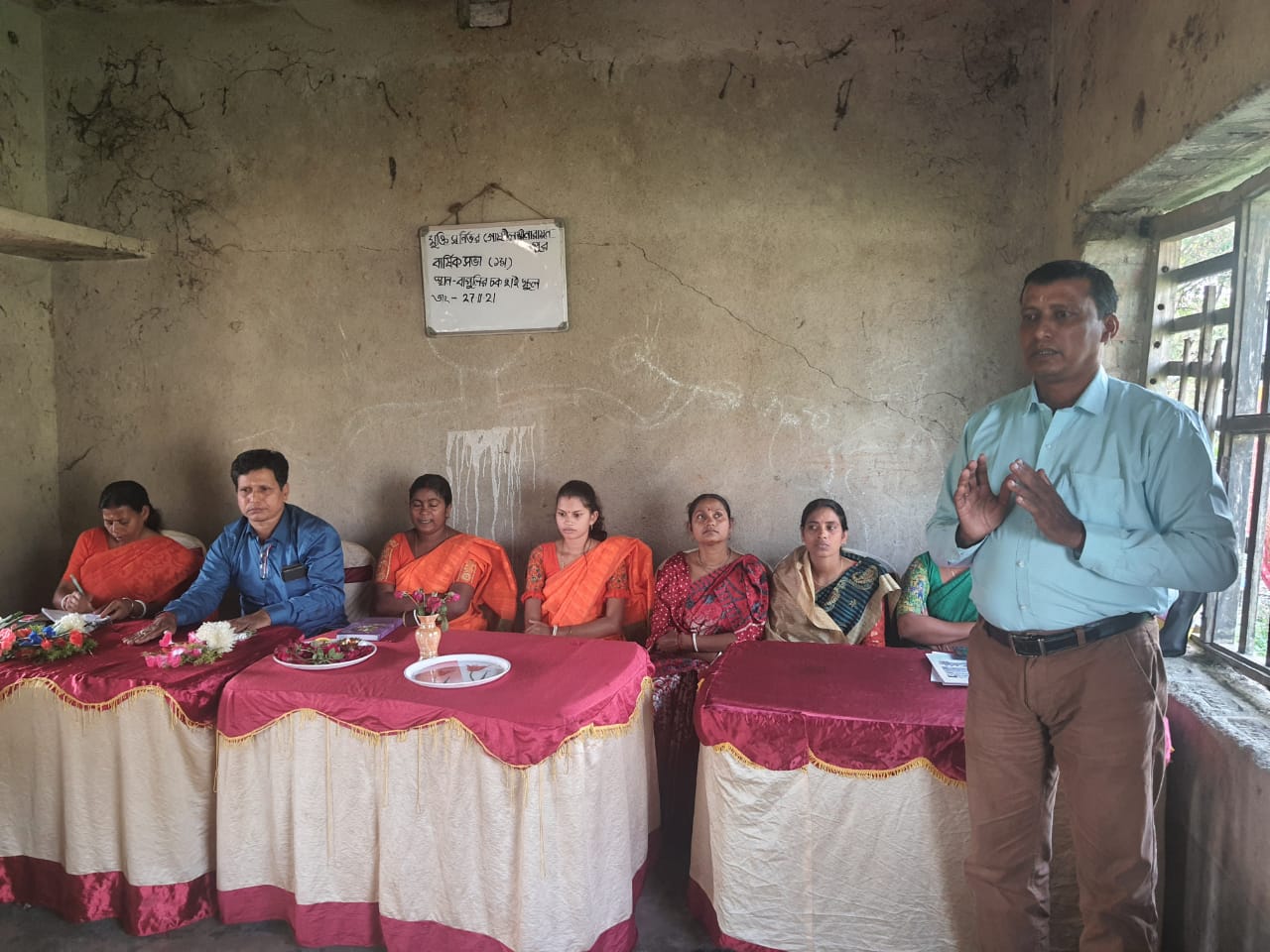 A seedling nursery will be set up in each member's house.
According to the educational qualifications of the family members, they will be enrolled in Mukti Employment Exchange.
Every member will be provided support to cultivate and sell organic vegetables.
Small traders will be included in the group and they will be provided business loans.
Emergency relief will be provided.
One general meeting will be conducted after every three months.