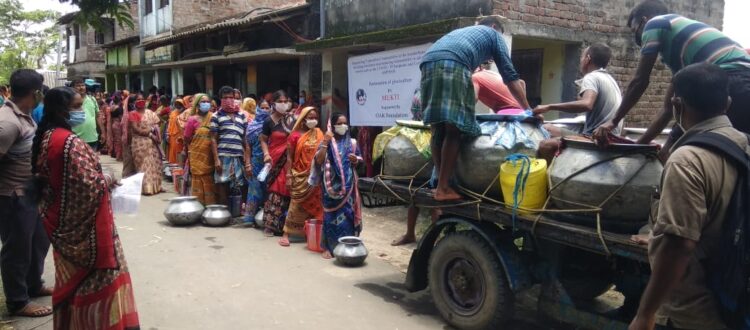 Fingerlings Distribution Program by Mukti at Purbasridharpur
Aquaculture is considered to be the most vibrant component of the global food system and currently provides roughly half of the fish consumed worldwide. When the Amphan perished Sundarban lost all hopes of survival, Mukti paved a new path to the villagers and to earn money through Pisciculture.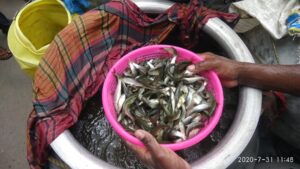 In the "Pipremari" canal and in the 3 ponds of Mukti,  56-62 Kg. fingerlings of Rui, Katla, Mrigel, Telapia, Rupchand along with 3,000-4,000 "min" (baby prawn) were cultivated to help the women SHG members. Now, these fingerlings are ready for distribution.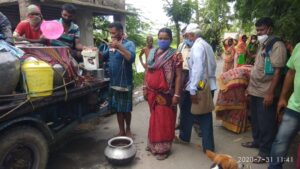 Mukti volunteers in association with "OAK Foundation" distributed 75,000 fingerlings at Purbasridharpur under Raidighi Police Station and Mathurapur Block II. 150 women SHG members received fingerlings.
Purbasridharpur women SHG members are involved in Pisciculture. By rearing popular fish breeds and selling them they will be able to earn money with dignity of enterprise.