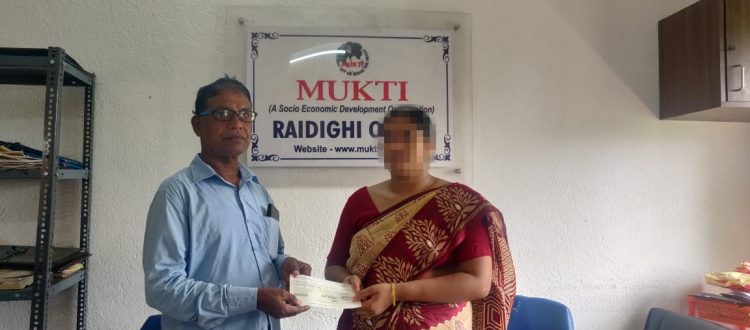 Financial Support of Rs. 2,70,000 by Mukti through Give India to Those who Died of Covid-19, Second Wave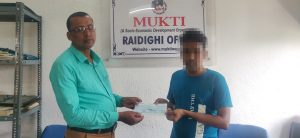 As India continues to battle a ravaging second wave of Covid, Mukti with "Give India" are showing solidarity by extending one-time financial assistance to those families whose main bread earners are deceased by the Coronavirus.
9 families- 4 from South 24 Parganas, 4 from East Medinipur and 1 from West Medinipur have been selected for the compassionate payment. Each of them has received Rs. 30,000/-.₹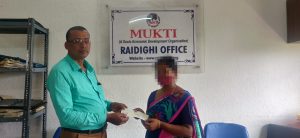 Mukti field volunteers collected the names of such families. The documents are then uploaded through an application named "Mform". The applicants must provide the covid death certificate of the deceased member, income certificate; ration card, aadhar card, RTPCR report and hospital report. Give India verified the details of the families and did tight scrutiny so that the money reaches out to the neediest ones.
Financial help can never be complementary of life. The aid can be considered as a little attempt of Mukti to ease the pain of the vulnerable families. Mukti is deeply shocked by their grief and extends its condolences to all their families.
Mukti expresses its heartiest gratitude to "Give India". Your financial aid will help the unfortunate people to go through this difficult time.