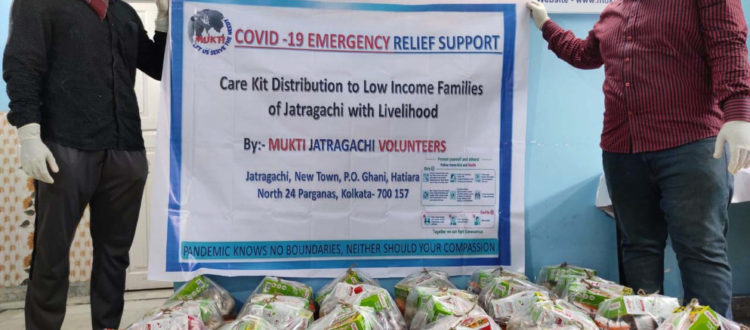 Essential Livelihood Care Kit Support by TCS Volunteers Associated with MUKTI Jatragachi Centre to Help Low Income Families of Jatragachi to fight Covid-19
The current Coronavirus (Covid-19) outbreak continues to spread with growing number of confirmed cases in India. The entire world is affected but the worst affected are the people who are from low income group and only earn their livelihood if they go to work.  A large number of daily wagers are out of jobs and have 'walked back' to their homes in villages from far-away cities where work has dried up for them due to lock-down.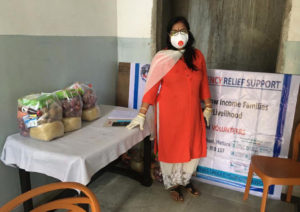 Under such circumstances TCS Volunteers of Mukti Jatragachi centre considered it to be their Social responsibility to stand up by the affected people of Jatragachi whose livelihood got disrupted due to this COVID-19 lockdown.
TCS Volunteers geared up to reach such poor families with "CARE KITS" and organised "Emergency Relief Fund Program" by raising funds to provide the poor with daily necessities of day to day living.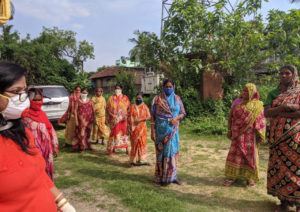 The relief program was organised on 26th of April where they distributed CARE KIT to 40 families of Jatragachi. The CARE KIT consisted of Rice, Dal, Potatoes, Onions, Salt, Soyabean Packet, and Soaps. TCS Volunteers of Mukti Jatragachi centre ensured that the entire program was conducted following specified guidelines by Govt. of social distancing and sanitization. TCS Volunteers are planning for more such relief programs to support the needy and stand by them in such crucial time.