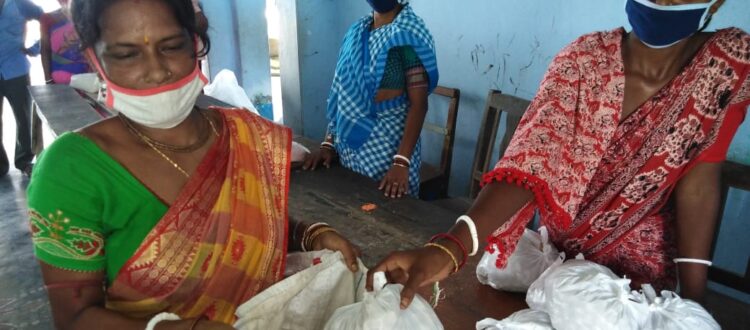 Dry Ration distributed by Mukti at Purbajata Hatua Gheri village for the vulnerable of Amphan
Being a disaster-prone area, Sundarban is highly vulnerable to various types of natural calamities due to its geographical positioning. Disaster risks in Sunderban are further compounded by increasing vulnerabilities related to changing demographics, socio-economic conditions- unplanned urbanization, development within high-risk zones, environmental degradation, climate change, and epidemics and pandemics. All these factors have created a situation where disasters seriously threaten the sustainable development of Sundarban, besides innumerable lives and livelihoods.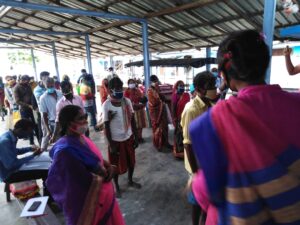 The distribution program was conducted by Mukti  at Purbajata Hatua Gheri village under Kankandighi Gram Panchayat and Mathurapur Block II. 295 beneficiaries received Rice, Dal, Soybean, Oil and Biscuit. The whole program was volunteered by maintaining the protocol of Covid – 19 pandemic.
Within 15 days Mukti is going to help around 24,000 households. In future also Mukti will always be there for the people in need.