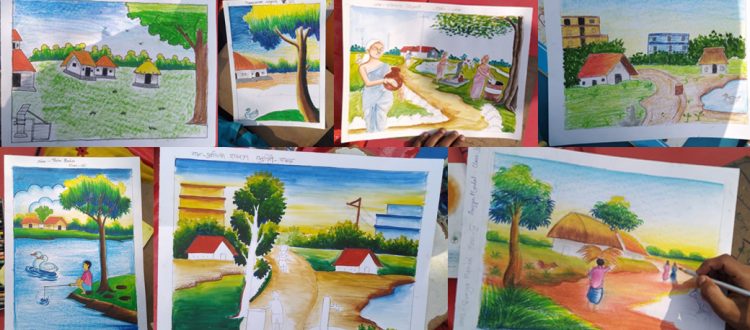 Drawing Competition on "Sankalpa Diwas", 2022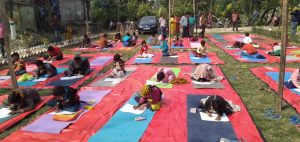 Mukti to celebrate the second "Sankal Diwas" on 1st January 2022 conducted a painting competition for the school students of Purba Sridharpur. It was a day of fun and learning for the students. Around 50 students participated in the competition in which they were asked to use their imaginations and draw a picture of a Model Village. It was held at the Uttahanpada Smriti Mancha ground. The competition started at 10 am and they were given 1:30 hours to complete their drawing.
Mukti Organized Drawing Competition on the Occasion of Sankalpa Diwas 2022 at Purba Sridharpur
The program was divided into two groups – 1st group was from class I to IV and the second group was from class V to X. Mukti provided drawing sheets and oil pastel color boxes to the participants. These were also denotations of consolation prizes.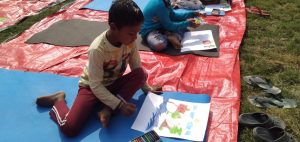 The children came up with their imagination which they found beautiful or inspiring. The first and second prizes were given to each group.
Children were thrilled to have been engaged in the competition that was specially organized for them and the prize distribution ceremony was held in the evening.